What You Need to Know about The Last Jedi
Hang on for a minute...we're trying to find some more stories you might like.
I have no doubt that you have heard of the iconic movie "Star Wars". The latest film in this franchise, premiering December 15, 2017, has made quite the impact in the movie world. The eighth film in the series features Rey learning to control and use her new-found power with the assistance of Luke Skywalker. Although she was a somewhat mysterious character in The Force Awakens, The Last Jedi will review several pieces of her past that help us find out who she really is.
The film also features Commander Leia Organa portrayed by Carrie Fischer. Due to Fischer's death during the filming of the movie, directer Rian Johnson dedicated the movie to her.
And although we are all excited to see Luke Skywalker return after such a long absence , several reviews of the movie have stated that the character has severely changed. In a New York Times interview, Johnson commented on this critique and stated that " In the same way that as a young man, he embodied the characteristics we all connected with — the youthfulness and innocence — he now embodies a person full of soul and experience."
This comment seems to shed light on the fact that Skywalker has gained a lot of experience due to the failed teachings of his former student Ben Solo, now known as Kylo Ren.
I hope that you view the movie and enjoy it!

About the Writer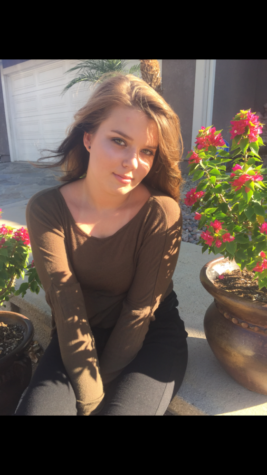 Madison Schneider, Staff Writer
Madison Schneider(9) is a first year writer in the Shark Attack. She enjoys writing about her opinions and current events. When she is not writing for the newspaper she can be found somewhere else, but to be more specific, she can be found at the beach or watching crime shows. After high school, Madison hopes...