The Syrian Civil War: 2011 to Today
Hang on for a minute...we're trying to find some more stories you might like.
Syria has been in a state of conflict since March of 2011 when pro-democratic protests rang out in opposition to the government harshly punishing young boys for writing graffiti in support of the Arab Spring–a protest group that sprung up in the Middle East in early 2011. The graffiti portrayed an anti-government message, exposing the strict dictatorship of the region that the Arab Spring preached as well, and all 15 children involved were brutally tortured and killed by authorities in the Deraa area. Following this event, several other protests broke out in support for the boys and, altogether, democracy and freedom for Syrian citizens. Under the rule of President Bashar al-Assad, the Syrian government aggressively countered these protests by firing at and killing four demonstrators on March 18, 2011. They proceeded to open fire once more at mourners of the victims in the following days, angering pro-democracy activists and citizens alike. By July of 2011, hundreds of thousands of people had joined the protests, forming the Free Syrian Army and calling for the resignation of President Assad and plunging Syria into a chaotic state of brutality and bloodshed.
As violence ensued, Syria entered a full-blown civil war, with Islamic State joining the revolution against President Assad. Islamic State, also known as IS, expedited the murderous tendencies as they sought power and land in Iraq and, in 2014, moved into Syria. Outside nations have made it a priority to step in, with interference from countries such as Turkish troops, Russia, and even the United States. The CIA assisted anti-Assad rebel groups in 2016–that was later shut down for monetary reasons–and first used military action against Assad's forces in April of 2017. Other rebel groups that have arisen in opposition to the Syrian government are ISIL and the Syrian Democratic Forces, both of which are involved in the numerous injuries and fatalities.
Recently, Russia has proposed a "five-hour humanitarian pause" in order to provide medical aid to citizens who have been affected. However, this has proven unsuccessful as trucks from the International Committee of the Red Cross were not allowed to pass through to unload food, supplies, and medications to areas of necessity. 70% of all outside aid has been restricted from offloading. Furthermore, residential areas were targeted from chlorine attacks in early March that resulted in over 30 victims seeking medical aid for suffocation, with the death toll likely to increase greatly. The United Nations proposes that over 465,000 Syrians have already been murdered in the battles, a million have been injured, and over 12 million have been forced out of their homes. Territories and power continue to fluctuate between the opposing sides with resolution seeming scarce.

About the Writer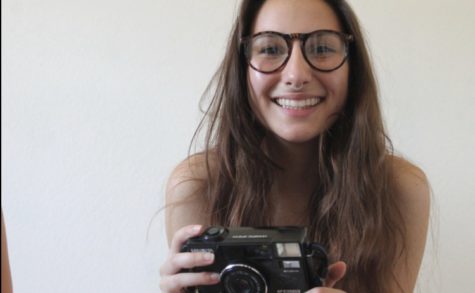 Zoe Liuag, Staff Writer
Zoe Liuag (11) is a first year journalism student that is ecstatic to get the real scoop out to the students, whether the scoop be comedic, serious, informational,...