Gigi Hadid and Zayn Malik Split
Hang on for a minute...we're trying to find some more stories you might like.
Zayn Malik, a 22 year old popstar, and Gigi Hadid, a 22 year old model, announced their breakup Tuesday, March 14. The two celebrities dated for more than two years, and were even featured in a Vogue cover together. The end of "Zigi", as their fans called them, was never expected. Some even called them Hollywood's power couple.
The two split on good terms, as they stated in their announcement. On March 14th, Zayn tweeted, "'Gigi and I had an incredibly, loving and fun relationship and I have a huge amount of respect and adoration for Gigi as a woman and a friend. She has such an incredible soul. I'm grateful to all of our fans for respecting this difficult decision and our privacy at this time, we wish this news could have come from us first. We love you all. xZ"'. Gigi posted herself minutes later,"'Breakup statements often seem impersonal because there is really no way to put into words what two people experience together over a few years.. not only in the relationship but in life in general. I'm forever grateful for the love, time, and life lessons that Z and I shared. I want nothing but the best for him and I will continue to support him as a friend that I have immense respect and love for. [red heart emoji] As for the future, whatever's meant to be will always be. xG"'.
Zayn had gotten a tattoo of Gigi's eyes on his chest months before their breakup but recently stated that he plans to remove them by covering them up with new ink. Zayn's reason for removing the tattoo is so he can move on for good. An anonymous, inside source told OK magazine that "'Zayn was openly talking about it during a recent work commitment, he was mentioning his tattoos and said he needed to get his Gigi stuff covered up"'. Is it just me, or did that make it really sink in that they're not together anymore?
What do you think about their breakup? Leave your thoughts down below!

About the Writer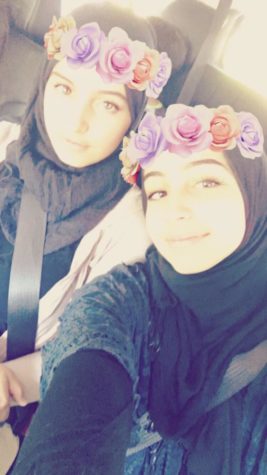 Fatimah Dibas, Staff Writer
Fatimah Dibas (9), is a freshman at SHS and you'll almost always see her reading, eating or both. This is her first year as a writer for the Shark Attack...