How Much is Too Much?
Hang on for a minute...we're trying to find some more stories you might like.
High school senior Michael Brown recently went viral for being accepted into a wide range of colleges, 20 to be exact. Last year, Brown had first applied to Stanford, as his dream school at the time, along with many others including Yale, Princeton, Northwestern, Johns Hopkins, the University of Texas at Austin, Georgetown, and even Harvard. It was Stanford that he was accepted into first with a non-binding early decision.
Brown found out when he checked his application status in December, surrounded by friends and family eagerly holding cameras to capture the moment. Luckily, they were all recording when Brown jumped up from his chair in pure elation. That video that went viral was the start of it all, leading him down the road to many more acceptances into all the schools he had applied to. In addition to being accepted, Brown also received full-ride scholarships to these renowned universities.
The lucky senior credits his success to his mother, for inspiring and pushing him, and the Breakthrough Houston and Emerge programs at his school, Lamar High School. The accomplishment seems even more impressive when considering Brown's background in a low-income community attending a high drop out risk school as well as the low-acceptance rates of all 20 of the prestigious colleges. While these circumstances seemed to work against Brown, he fought through it all to come out with a 4.68 GPA, a 1540 on the SAT and a 34 on the ACT. Not only did Brown succeed academically, but he also made time to volunteer and join various clubs and organizations.
Though his story grew to become very popular, many people actually criticized Brown for his achievement. Even well-known people spoke against him, such as co-anchor Holly Morris and contributor Sarah Fraser on Fox news. The two found it "ridiculous" to apply to so many schools and thus, "taking away a spot and basically wait-listing another kid."
Many people quickly arose to defend Brown, however, this comment sparked a debate over how many colleges a student should apply to. While some argued 5-8 was a good number, others argued that hard-working students should be able to apply for an unlimited amount. Either way, Brown is happy, looking forward to his college career with high hopes, and has no regrets about his application strategy.

About the Writer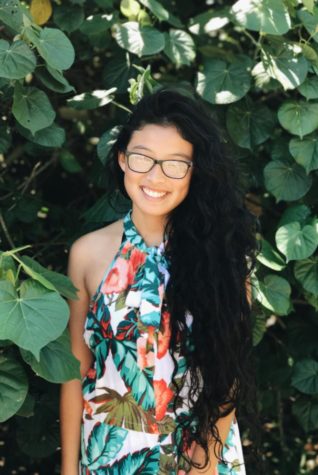 Shanelle Huynh, Staff Writer
Shanelle Huynh (12) is a new addition to the Shark Attack. In her free time, she loves to read YA novels, write poetry and short stories, and photograph...