The End of Punk Music is Near– Sort of?
Hang on for a minute...we're trying to find some more stories you might like.
A few months ago, Kevin Lyman, head and founder of Vans Warped Tour announced that the national tour of punk music in 2018 would be the final Warped Tour and everything is now official. This will be the 24th anniversary of the tour but Lyman felt that the time had come from the end.
Vans Warped Tour has had so many famous musicians play, both old and new, including Reel Big Fish, Yellowcard, Blink-182, Atilla, No Doubt, Sammy Adams, and much more that have all expressed their sadness on the death of "the best day of summer". The fact that this is now the last year there was a lot brokenhearted music fans cross country. They were the ones to put pop-punk on the rise and bring up the "emo" generation. Bands that are huge stars now in this genre of music more than likely started off on the smaller stage on this annual tour. Any one person can go there to see one band but will end the night falling in love with 5 new artists.
Warped Tour was never just for punk rock music though. They have had people like Eminem, Ice-T, and Waka Flocka Flame perform to bring in a diverse set of music lovers.
Lyman has brought around multiple charities as well to help raise money for the homeless, natural disasters, and animal rights. So much good has come from these festivals where anyone from anywhere can be accepted into the music family to just have a good day full of music, community service, and amazing food trucks.
Finally, the tour dates and artists playing at each show have been announced and tickets are now on sale. Unfortunately, the last year packages have become sold out but the 3D souvenir tickets are still available.
"Though the tour and the world have changed since '95, the same feeling of having the 'best summer ever' will live on through the bands, the production teams, and the fans that come through at every stop." – Kevin Lyman, All Things Must Come To An End

About the Writer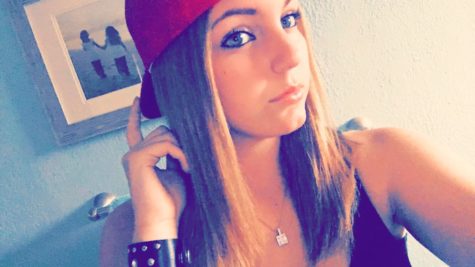 Kaitlyn Glass, Editor in Chief
Kaitlyn Glass (12) is a Senior and Editor in Chief of the Shark Attack. This is her fourth and final year contributing to the newspaper. She has a fascination...