E. Coli Threat in Restaurants
Hang on for a minute...we're trying to find some more stories you might like.
"The recent outbreak that the CDC is investigating involves a dangerous E. coli strain that has spread to at least 16 states. The health agency believes the source of the illness is contaminated romaine lettuce from Alaska" (Hilary Brueck).
This E. coli outbreak has left one person dead and 250 people sick. The Centers for Disease Control has recommended that Americans avoid all forms of romaine lettuce. E. coli can be considered generally harmless, but a serious strain can cause someone to become very sick and cause kidney failure, and in worst cases, death. Food poisoning is also an effect of consuming anything with E. coli residing inside it. At the start, only pre-chopped romaine lettuce was a growing issue, but now all types of lettuce are in the red zone. Fifty-three people were infected with a dangerous, diarrhea – induced E. coli bug. Centers for Disease Control believe that Yuma, Arizona is responsible for this outbreak that is becoming a larger issue by day.
"'People have gotten infected by swallowing lake water by swimming, touching the environment in petting zoos and other animal exhibits, and by eating food prepared by people who did not wash their hands well after using the toilet"' (Centers for Disease Control). You can avoid all these by simply washing your hands well regularly, and by making sure the person preparing your food has clean hands. In a restaurant that is nearly impossible though.
Centers for Disease Control is asking of people to make sure that they know where their salad greens are coming from while out grocery shopping or eating out.

About the Writer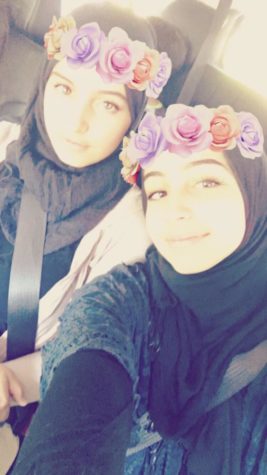 Fatimah Dibas, Staff Writer
Fatimah Dibas (9), is a freshman at SHS and you'll almost always see her reading, eating or both. This is her first year as a writer for the Shark Attack...