Santiago's B.O.S.S Marches in Corona's Cinco de Mayo Parade
Hang on for a minute...we're trying to find some more stories you might like.
Happy Cinco De Mayo! Cinco De Mayo is what we would call "Mexican Independence Day." It is to commemorate the Mexican's win against French forces in the Battle of Puebla. It is celebrated, in America, on May 5.
Recently, our beloved city of Corona had a parade for the holiday and our very own B.O.S.S, or Bands of Santiago Sharks, and Color Guard marched in the parade! They were one of the two schools that marched in the parade.
With over 200 members, our school was one of the biggest bands in the parade. The band marched for about an hour and a half, for about two miles, at 10 in the morning. They ended at 6th Street and Rimpau around 11:30. The band played one of their cheerful anthems from their last parade season: California Sweet.
The parade was filled with fun, joy, and laughter! Along with the band, marched Corona High School's Band and Color Guard. Many citizens marched in the parade as well. Girls dressed in traditional Mexican dresses danced and twirled in their long dresses. Horses and their riders paraded up the streets, adorned in Mexican ornaments.
Important city members came down the streets in their vintage cars, waving to the citizens who had woken so early to go out and watch. The stores lining the streets opened and played popular, jaunty songs based on the Hispanic culture surrounding them.
All in all, the Cinco De Mayo parade was a great experience for the band members and the community members of Corona, California.

About the Writer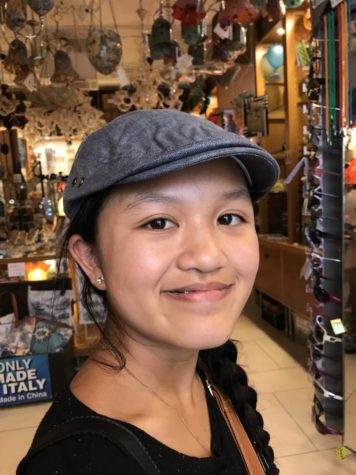 Paulina Bui, Student Writer
Paulina Bui (9) is a freshman writer for the Shark Attack paper. She is a fangirl who lives in fandoms and has fictional character baes. She loves to read,...