Watts Family
Hang on for a minute...we're trying to find some more stories you might like.
On August 13th of 2018, Shanann Watts was on her way home after her business trip to Arizona. At 1:48 AM, a security camera picked up Shanann being dropped off at her house from her friend. According to Christopher Lee Watts, Shanann's husband, he woke up around 4 or 5 AM to get ready for work and at 5:27 AM, a security camera picked up footage of Chris Watts backing his truck up to the garage. He had told the police he had backed up to put tools in his truck. At 10 AM the next morning, Shanann had a doctors appointment that she never showed up for.
This was very unlike her and this led friends to start to worry. When multiple friends tried to contact her, they received no response. Watts claimed that he had assumed that she was at a play date with their kids and was preoccupied.
When one of Shanann's friends visited the house, she was unable to locate Shanann or the kids. This is when Watts had begun to realize that something was terribly wrong. At 1 p.m. the police received a call – Shanann and her daughters were still missing. This was especially concerning to both family and friends due to the fact that Shanann was 15 weeks pregnant.
Chris Watts gave permission to the police to have his house searched, but there were no signs of foul play found. All her personal belongs, including her cell phone and wallet, were found at her house.
The next day, on August 14th, detectives and F.B.I became involved in a 3 missing person case – Shanann and her two daughters.
Watts did an interview that day, yet many suspected that he had lied in the interview due to the fact that in the footage he had been smiling and had to continually pause. During the interview, he was asked: "did you guys get into an argument before she left?" His response to the question was "it wasn't like an argument, we had an emotional conversation. But I'll leave it at that but it's… I just want them back…I just…I just want them to come back".
The next day, on August 15th, the police started to investigate, with the assistance of a drone. Police suspected that they were no longer dealing with a missing person case – but a homicide case.
They had a suspicion that the bodies were possibly near an oil field. Due to the fact that Chris Watts had worked in the oil field, the evidence had started to point towards him. Their search of the oil field led them to find a crucial piece of evidence: bed sheets that matched the bed sheets in the Watts house.
A few hours after finding the bed sheets, they then discovered that Watts had been having an affair with a coworker for some time. According to court documents Watts stated, "I will tell the truth after I talk to my father".
At 11:30 p.m. on August 15th, Watts was arrested due to family friends that Watts was staying with noticing that he was showing little to no worry regarding his family's disappearance. On August 16th, Watts finally admitted to killing his wife and kids.
Since then, Watts has changed his story, claiming that he had seen his wife strangled their daughters through the baby monitor and in a blind rage he had strangled his wife. Although he had earlier claimed that he was packing his tools in his truck, we now know that in reality, it was the bodies. After he was denied bail, he confessed to knowing where the bodies were buried. He had hidden the bodies on the same field he worked on.
Chris Watts has been charged with three counts of murder, and he will stay in prison until his next court appearance on November 19th.

About the Writer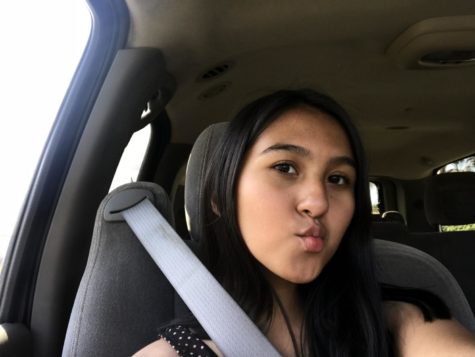 Valerie Morales, Staff Writer
Valerie Morales (9) enjoys writing reviews on movies or books. When she is not working on an article for the Shark Attack she can be found either reading...