Female Activist Set to Receive Death Penalty in Saudi Arabia
Hang on for a minute...we're trying to find some more stories you might like.
You may know that Saudi Arabia's government does not favor women empowerment. Since the beginning of their country, they have been a patriarchy. Some critics would even describe them as a dictatorship. Women's rights are nearly nonexistent there, unlike the United States. This is a good indicator as to why female activist Israa al-Ghomgham is set to have a beheading if Saudi Arabia's public prosecutor goes through with their intentions.
Israa al-Ghomgham isn't the only activist facing a life-threatening trial. Five other activists are being punished for their protests in the Shiite-populated areas of Eastern Province that started in 2011. These protests were held for the discrimination Shiite Muslim citizens face in the primarily Sunni Muslim kingdom. "Any execution is appalling, but seeking the death penalty for activists like Israa al-Ghomgham, who are not even accused of violent behavior, is monstrous," Sarah Leah Whitson, the Middle East director at Human Rights Watch, stated.
Currently, Ghomgham and her husband have been held in prison since December 6, 2015. The allegations made against Ghomgham consist of her participating in protests and encouraging the youth to get involved. The authorities are calling it a "soft revolution". She also traveled to Iran, where she must have received lessons on how to hone her activism.
Canada is joining the fight for women rights in Saudi Arabia and the Middle East. According to the Globe and Mail newspaper, the office of Canadian Foreign Minister Chrystia Freeland said "Canada is extremely concerned by the arrests of women's rights activists. These concerns have been raised with the Saudi government. Canada will always stand up for the protection of human rights, including women's rights and freedom of expression around the world."
As time goes on, hopefully, a larger expanse of women will have access to the rights that they deserve.

About the Writer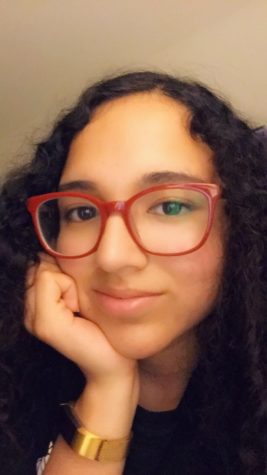 Kaleigh Soto, Staff Writer
Kaleigh Soto (11) was originally born in Harlingen, Texas, but moved to Corona in 6th grade. Soto enjoys many activities including (but not limited to):...