Coach Morrison Gets 100th Win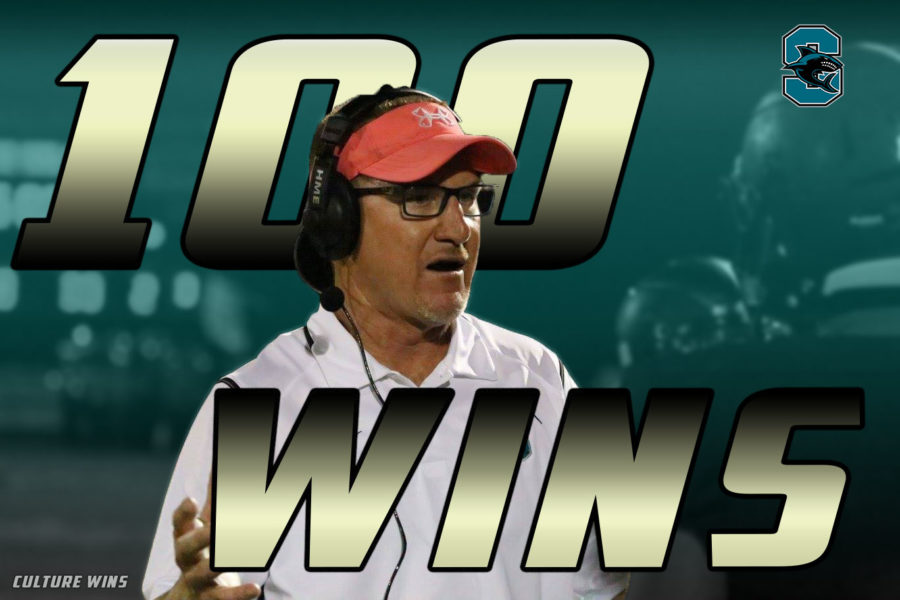 In the words of Santiago High School's Athletic Director Mr. Mitchell, "less than 7% of all high school coaches have ever won 100 games. It's a milestone that doesn't come along very often". On August 17th, 2018, Santiago's head football coach, Scott Morrison reached the milestone of earning his 100th win as a head football coach when his team defeated Murrieta Valley High school, the 36th ranked team in California, by a score of 42-27. Coach Morrison has been a head football coach for over 30 years for 5 different high schools. In reaction to this great achievement, Jack Wolfe, a safety for the Santiago football team, stated "as a team, we all knew that we would all be a part of Coach Mo's history and for him to share his legacy with us is a huge honor. Coach Mo is a great coach who loves his players and holds them at a high standard, as he does for himself". Coach Morrison puts an unbelievable amount of hours during the week to prepare his team to play under the Friday night lights.
As the head coach for Santiago football team, Coach Morrison is a strong character who uses sports to develop men and women. He is a person who impacts all others and his purpose isn't about winning but creating "a man of significance", a player that goes above and beyond on and off the field and represents the meaning of a Santiago Shark.
Through the ups and downs, Coach Morrison always finds a way to improve his ways of coaching, as well as improving his team, on and off the field. Morrison cares for his players and treats them as if they were his own sons. Coach Morrison's team is more than just a football team – they are family, who love each other and truly believe that they can go out and win themselves a CIF Championship. Santiago quarterback, Nano Castillo, stated"the team loves coach Mo, he is like a father figure to us. We thank him for all he has done for the program and his players, we can't wait to see what the future holds for us".
The team goes against Grand Terrace this Friday for the coach's 101st win.
About the Writer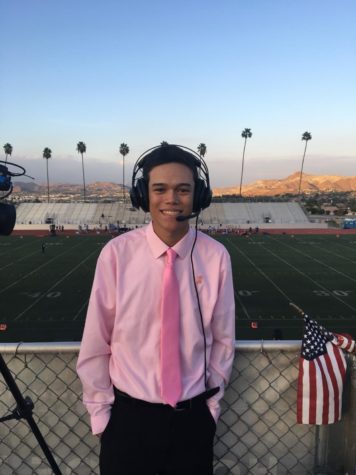 Robbie Loya, Staff Writer
Robbie Loya (12) is currently a senior at Santiago High School who enjoys playing baseball and enjoys being part of The Bite T.V. Crew. Robbie's favorite...