Mollie Tibbetts: Are Politics Preventing Peace?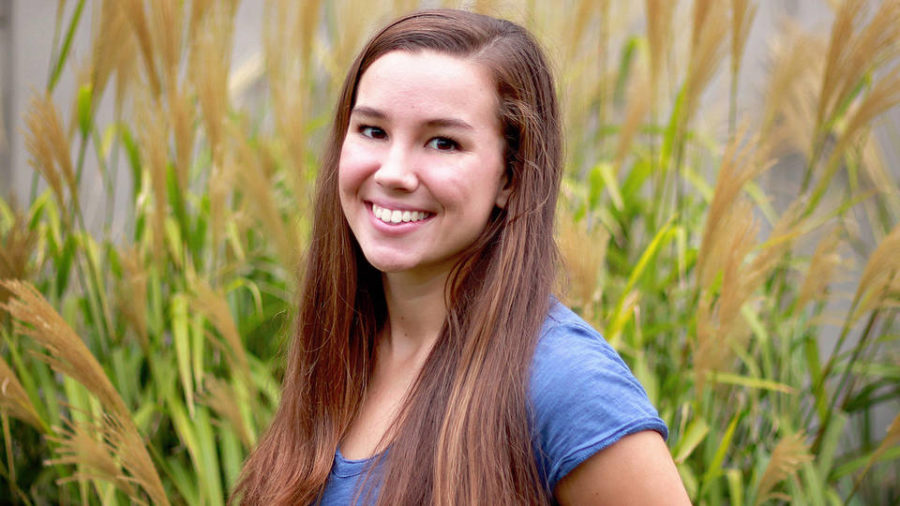 The story of Mollie Tibbetts, a twenty-year-old college student from Brooklyn, Iowa, is one that is hard to ignore. Molly disappeared in mid-July and was last seen out on her regular evening run. More than a month after she was reported missing, her body was found in a field in Poweshiek County, Iowa. From the time she was first reported missing to when her body was discovered in a field, Mollie's story drastically changed. Why? Mollie Tibbetts was murdered by an undocumented immigrant. Mollie's case has received national attention, which is largely the cause of the shifting story; overnight Tibbetts's story went from being about the innocent college student that was murdered to focusing on the man that killed her. Even her reward fund for information broke records in Iowa, due to the drastic donations to help get her home safely. Her tragic death answered the public's worse fear. After the announcement of her death, Mollie's friend Alyssa King spoke out, saying, "we are all devastated". Since the announcement, thousands have mourned her. The University of Iowa has gone out of their way to honor her, even having her brother, Jake Tibbetts, speak to students at the university.
Though the Mollie Tibbetts story is a tragedy, it is not unique. It is not uncommon for a tragedy to be used to support a political agenda. It has happened time and time again. The shift in the focus of the Mollie Tibbetts story is not rare, but it is none the less dishonorable and demeaning. Mollie Tibbetts was a human being. She had hopes and dreams. By making the story fit a political agenda, it strips Tibbetts of her humanity. She just becomes a tool. Her story is no longer a travesty and she is no longer seen as a life lost. Mollie Tibbetts becomes a story used for the political agendas of both parties.
Mollie Tibbetts's family has spoken out against how her murder is being politicized. Mollie's aunt, Billie Jo Calderwood, wrote on Facebook, "Please remember, Evil comes in EVERY color. Our family has been blessed to be surrounded by love, friendship and support throughout this entire ordeal by friends from all different nations and races".
Regardless of the political party doing it, a travesty should not be used to support an agenda. A human life should not be denounced with a political agenda. Even Mollie Tibbetts's father, Rob Tibbetts, has asked on multiple occasions to keep his daughter's story out of politics.
Though the Republican party is capitalizing off of Mollie's death, not all Republicans believe that this is right. Fox News presenter, Geraldo Rivera, said on air, "This is a murder story. It's not an immigration story."
Mollie's death isn't a political opportunity. A tragic loss should never be viewed as a political gain. The only story that should be told right now is the story of Molly Tibbetts's life. American media should not be focusing on immigration policies or the story of the man that killed her.
What matters is justice and peace for Mollie. We should be focusing on her life, not the man who took it. The only media coverage he deserves is for his sentencing. Regardless of who he is or where he's from, he took the life of an innocent twenty-year-old college student that was just out for her routine run. If her name is only associated with politics instead of who she was, she will be reduced to a political agenda. She will no longer be Mollie Tibetts, a girl her family and friends knew for her courage and compassion. She will no longer be Mollie Tibbetts, the girl known as a "beacon of light." She will no longer be Mollie Tibbetts, the psychology student that was passionate about topics such as mental health and reproductive rights. She will no longer be Mollie Tibbetts.
She will no longer be Mollie Tibbetts, the girl whose father, Rob Tibbetts, stated at her funeral, "Mollie is nobody's victim. Mollie's my hero…and, today, it's time to turn the page. We're at the end of a long ordeal, but now we need to turn toward life. We need to heal — this community needs to heal, our family needs to heal, but the problem with that is the person best equipped to help us through this is Mollie. So, let's try to do what Mollie would do. Let's say what Mollie Tibbetts would say. Let's start with baby steps".
Rob Tibbetts subtly spoke out against right winged attacks by thanking the Hispanic community in helping the search for his daughter.
Mollie's brother, Jake, spoke out claiming she is now in heaven "learning how to better communicate and touch people's minds and hearts from Martin Luther King Jr." and "talking about women and their strength and determination with Harriet Tubman. I can see her dancing with joy in her heart".
Jake also said,"Mollie's best life here would be spent helping others, helping everyone in this room…and now she's in a place where she can watch over everyone in here and everyone in the country and help them reach their goals, solve their problems and make their lives better, because that's what Mollie was all about".
As a society, we should follow in Tibbetts'a footsteps and focus on goodness and compassion. We need to respect her family's wishes and stop using her story to support a political agenda. The story of her life needs to be valued, not the story of her death.
About the Writer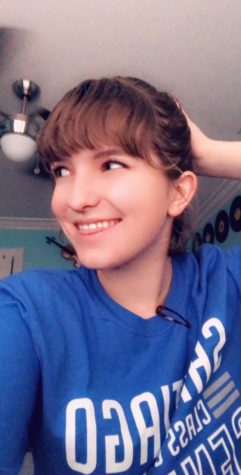 Lauren Bulanek, Op/Ed Editor and Shark Story Editor
Lauren Bulanek (12) is a second year journalist student and a staff writer. She is a passionate photographer and has created numerous photography projects...