The Life and Times of Burt Reynolds
Hang on for a minute...we're trying to find some more stories you might like.
The legendary actor, Burt Reynolds, has died at the age of 82. Reynolds had some success in his long career and although he wasn't in the limelight, he was never pushed to the side and forgotten about. Fans would still watch movies for Reynolds, despite him not consistently having the lead roles.
He is famous for being in "Smokey and the Bandit", which also starred Sally Field. In the movie, Reynolds and Field "are two truck-driving southerners who accept a dare from big-shots Big and Little Enos to pick up a truckload of beer from Texas and return it to them within a specified amount of time" in the words of IMDB (International Movie Database). As the Bandit (Reynolds) leaves Texas, he happens to pick up a runaway bride (Field) who was meant to marry the sheriff's son. Together, they undertake an expedition all over the southwest. It's a hilarious comedy full of colorful caricatures and even some elements of suspense.
In his childhood, Reynolds wanted to be a professional football player, and he had a scholarship to Florida State to prove it. He turned to acting after a car accident ruined his chances of playing football. His first appearance as an actor was on an old western TV show called Bonanza. He wasn't very popular when he first began his career. It took a starring role in Deliverance to send him on the path to a long career. His popularity grew from there. He starred in countless starring roles in movies such as The Longest Yard, The Dukes of Hazard, The Last Movie Star, and Boogie Nights. He managed to acquire a myriad of appearances within other TV shows and movies, which led to him being called "the hot topic of the 70s and 80s".
Burt Reynolds will be remembered as the man with a giant personality and an even bigger smile. He had such a massive impact on Hollywood and the box office that he was cast to be Han Solo in Star Wars, although he turned it down. He was also offered the starring role in Die Hard, which he also rejected. Reynolds died in a hospital in Florida surrounded by his family after suffering from cardiac arrest. It's a sad ending for one of the most successful actors that the world has seen.

About the Writer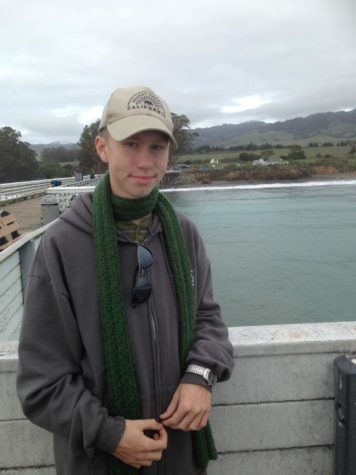 Thomas Cass, Treasurer
Thomas Cass (11) is entering his second year in journalism and loves expressing his opinions for the paper. After he is caught up on his homework or chores,...