6lack's East Atlanta Love Letter
Hang on for a minute...we're trying to find some more stories you might like.
If you do not know who 6lack is, he's an American R&B artist from Atlanta, Georgia. His newest album, East Atlanta Love Letter, takes you on a musical story-telling journey that touches on personal problems that he is going through. Many have been awaiting the arrival of this album since FREE 6LACK debuted in 2016. I have to say that it was definitely worth the wait. Since the release of his last album, he has toured with The Weeknd, and has featured guest appearances from other artists, such as Khalid, J. Cole, Future, and Offset.
The title of his album describes the tracklist perfectly. It is called East Atlanta Love Letter because all of the songs were written and thought of with the idea of love. Playing it from start to finish while paying close attention to the lyrics grips and engages listeners. Compared to his last album, it is obvious that his music is more mature and it has grown with him as a person. You can hear his emotion through his music. He has switched over to a more mellow beat in East Atlanta Love Letter. His music is relaxing and easy to vibe with; it is addicting.
If you ever wind up listening to 6lack, keep in mind that he has announced his East Atlanta With Love Tour. I highly recommend that you look into it and invest in some tickets. Many people who have seen him perform live have described it as "an action-packed art exhibit from start to finish."

About the Writer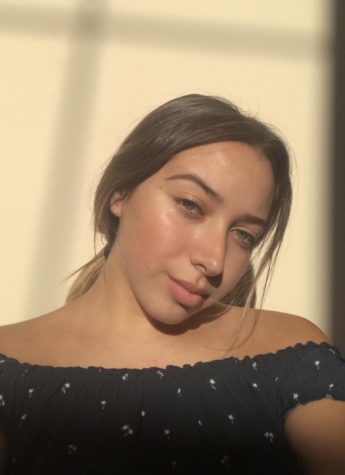 Alyssa Matthewson, Staff Writer
Alyssa Matthewson (12) is a new student at Santiago High School, as well as a newbie in journalism. She enjoys art, sunsets, and the beach. When she isn't...