Pluto IS a Planet?
Hang on for a minute...we're trying to find some more stories you might like.
Are you a Pluto supporter? If you answered yes, I have some good news for you. Non-Pluto supporters, this might change your mind.
Back in 2006, the International Astronomical Union (IAU), the group that defines planetary bodies, published updated rules for what is and what isn't a planet. They stated that a planet was described as a celestial body that orbits the sun, is round or nearly round and "clears the neighborhood" around its orbit. This is what downgraded Pluto to a measly dwarf planet – until now.
Philip Metzger, a planetary scientist at the University of Central Florida and the lead author of this new study, had something to add to the conversation. "The IAU definition would say that the fundamental object of planetary science, the planet, is supposed to be defined on the basis of a concept that nobody uses in their research," Metzger stated on his school's website. Metzger went on to explain that "a planet should be classified based on if it's big enough that its gravity allows it to become a spherical shape."
"And that's not just an arbitrary definition," he stated. "It turns out this is an important milestone in the evolution of a planetary body, because apparently when it happens, it initiates active geology in the body." This essentially means there is clear proof that Pluto is a planet.
Pluto supporters are more common than you think. Four years ago at a debate between three leading planetary scientists at the Harvard-Smithsonian Center for Astrophysics, they presented their ideas for the requirements to be considered a planet. Then the audience got to vote if they believed Pluto was a planet or not. Unsurprisingly, everyone in the audience voted yes.
Sadly, this is still isn't a definite conclusion. This topic may still be debated by scientists for years to come. Hopefully, the next generation will grow up knowing Pluto is a planet.

About the Writer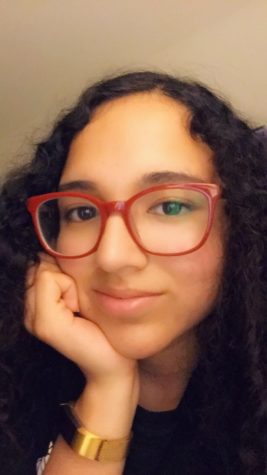 Kaleigh Soto, Staff Writer
Kaleigh Soto (11) was originally born in Harlingen, Texas, but moved to Corona in 6th grade. Soto enjoys many activities including (but not limited to):...