Banksy's Shredded Masterpiece

What would you do if a piece of art, that you just bought for $1.4 million, was shredded right before your eyes?
Banksy, an anonymous street artist, had one of his most well-known pieces of art up for auction at Sotheby's auction house in London. Called "Girl With Balloon", the piece of art was created with spray paint in 2006.
Banksy had built a shredder within its picture frame that automatically shredded the painting mere seconds after it was sold. As the art started to get destroyed, it was evident that no one in the auction was aware of Banksy's prank, as those who noticed the art's demise looked horrified.  The moment that the art started to shred, panicked workers quickly took it down from the wall to assess its damage.
After the piece got shredded, he released a video that showed how he built the shredder within the frame. The video, on his official Instagram, has amassed over two million views. The contraption appears to be controlled by a remote, and it is unclear whether Banksy was watching the auction, or if he had someone else do it for him. Joanna Brooks, who speaks on the behalf Banksy, declined to confirm nor deny the rumors.
In an interview, with his face hidden, Banksy stated that he shredded it simply for entertainment purposes. Banksy is known for other outrageous stunts, such as placing a piece of art in the background of a Disneyland ride. In the caption of his Instagram post, he quoted Picasso, stating that "The urge to destroy is also a creative urge."
Surprisingly enough, the art is now estimated to be worth twice as much in its current form. The painting shredded neatly into large pieces and is easily salvageable, allowing for the art to remain whole.
It is almost undeniable that Banksy will try another stunt in the future, but for now, this trick is certainly his most successful one yet.
About the Writer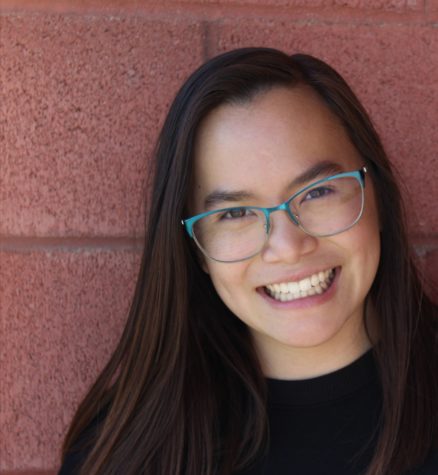 Phoebe Reiter, News Editor
Phoebe Reiter (12) is a senior who is fascinated in writing about the world around her- whether it be what's happening at school or in the world. Outside...