Should an NHL Team be in Seattle?
Hang on for a minute...we're trying to find some more stories you might like.
The National Hockey League (NHL) is currently standing at 31 teams. There was recently a 31st team added, the Vegas Golden Knights. With them being added to the league, every division has 8 teams in it, except for one division, which makes it uneven when it comes to chances at making the playoffs. In the other 3 divisions, with 8 teams in each, they have a 37.5% of getting a playoff spot excluding the wild card spots, while the Central division has 7 teams and a 42.9% chance at earning a playoff spot that also is not a wild-card spot. With this current alignment, there have been rumblings about Seattle becoming the next expansion team of the NHL. This could cause a lot of change in the NHL.
If Seattle is, in fact, going to get an NHL franchise, it can do a lot of good things for the game of hockey. When the Vegas Golden Knights were awarded their franchise, the reaction they received was unbelievable. There was a lot of skepticism about how a sports team in Vegas would work. Well, it turned out to be great for Vegas; they sold out every game. They ended up going 29-10-2 at home, which goes to show what the energy of the fans did to the Golden Knights. Even more spectacular, the Knights ended up going to the Stanley Cup Finals and, although they lost, it shows that anything is possible for an expansion team. When the Seattle group began to sell season tickets for the area to see what kind of revenue can be produced by a new sports team. It turns out that their season tickets ended up selling out in a matter of minutes, which is amazing. This Seattle team will have fans, no doubt about it. The Seattle area has been craving for a team for what feels like forever. There has been no formal announcement about Seattle, in fact, getting a team and if and when there will be an expansion draft is still to be determined, but with how the Golden Knights did, there's a reason to be optimistic and hopeful for a new – and successful – team. There is already a plan for a stadium as well as a state of the art training facility. The stadium can give Seattle an opportunity to bring in other sports to the area due to what they are planning to do for the Seattle hockey team. With this addition, the game of hockey will continue to grow and give new chances to a lot of kids. The opportunity to play hockey as a kid could lead to the next great player for the game of hockey. This can also help competition in the area with another rink being built because it can serve as an area for more teams to be formed as well as a new place for other teams to travel. They plan can work for and help the NHL as well. With the potential reality of Seattle getting a NHL team in the near future, the NHL and the game of hockey has a chance to grow, which is a great thing for the community of hockey and Seattle.
The only negative thing that can happen for the Seattle franchise is for the on-ice product and the team to do badly. Since it is an expansion team, there are so many possibilities of what can happen. If they do not perform to a level that isn't near the success of the Vegas Golden Knights, it won't be good. The Golden Knights set the bar so high for the Seattle team that it may not meet expectations. These fans want hockey, but they also want success, which is the main thing. These fans need to have patience with the Seattle team because it's something that is very abnormal. The NHL world is complex and it's hard to figure out the culture of the team in such a short time. This could be a long process, so be patient. It could turn out exactly like the Vegas Golden Knights' season turned out, which will be amazing for the team and the city of Seattle, but it will also make all the experts and General Managers around the league change up their strategies. Seattle has the opportunity to great things with this team – if it ever comes to fruition. Well, we'll find out in a matter of years.

About the Writer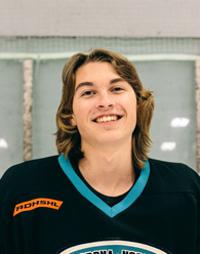 Cody Vadeboncoeur, Staff Writer
Cody Vadeboncoeur (12) is someone who loves to watch and play sports. He is currently playing hockey for the Varsity Corona Norco Stingrays of the ADHSHL....