Wildfire Fears Leave 60,000 without Power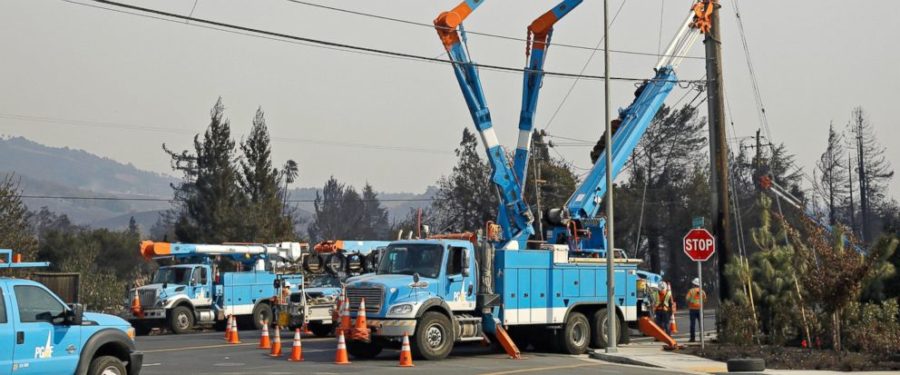 On Sunday, October 14, 2018, counties stretching from the Bay Area and Sierra foothills faced the standard safety decision of shutting down all electricity supplied by Pacific Gas and Electric Co., more commonly known as PG&E. Following through to the next day, Monday, October 15, 59,819 people that relied on electricity from this company remained in darkness in the (dis)comfort of their own homes. The judgment to turn off all the power was unheard of in Northern California, for the fact that it would stretch from low populated areas like Oroville, Auburn, and Napa, all the way to vacation sites such as Nevada City and Healdsburg.
The decision to turn off all power was made in order to limit any possible chances of fire. This became especially important for those that lived relatively close or even underneath the power lines. Additionally, this became crucial for the lines that already stood in water from the rain that hit a day before.
When the report from the National Weather Service announced the strong winds and low humidity at higher elevations, it became evident that the precautions were worthwhile for this region. PG&E realized that this decision would affect many and said, "We know our customers rely on electric service, and we would only consider turning off power in the interest of safety and as a last resort during extreme weather conditions," and at the end of this interview with Megan McFarland, they reassured that power would be restored as soon as possible. Although customers were left outraged, PG&E's came to its decision in order to avoid liability for any damage. Evidently, it was better for PG&E and the community to stay safe rather than risk potential consequences, despite the uncomfortable and inconvenient circumstances.
About the Writer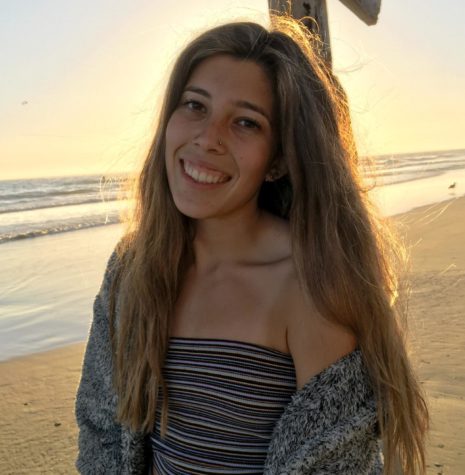 Kylie Cortez, Staff Writer
Kylie Cortez (12) is a student at Santiago High School that intends to create captivating stories in her first year here at the Shark Attack. Her hobbies...