Kids Need to be Independent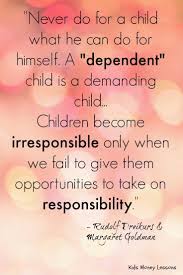 Hang on for a minute...we're trying to find some more stories you might like.
Kids today grow up to be too dependent on other people. Today's college graduates stay home longer than they have to because their parents kept them away from any social experiences that help them to become independent. If nothing improves, we could have a conformist society.
Youth today is dependent because their parents never let them fly. Kids are like an elephant in a circus. They tie the elephant to a post so they're unable to run away; once they are old enough the trainer removes the ties to allow the elephant to wander, but it doesn't. The elephant got so used to its confines it stayed in the same spot. This is what is happening to our new college graduates. They are living in their parent's basement because that's all they know. They haven't been able to learn the most important life lessons because of their lack of independence. Without learning these lessons they remain dependent on their parents.
It usually works both ways; sometimes the parents need to relinquish their hold on their kids, and the kids need to learn how to form thoughts and opinions for him or her self. We live in a time where information is abundant and people are more opinionated. With this comes the responsibility of forming your own opinions.
The education system is damaging to free thought due to its structure; the selective exposure of topics coax the students into forming thoughts that the school system wants them to have.  You can see this more with college students in the Bay Area, where the educators teach their own version of America. Their version of this great country is one where we are not treating everyone equally and the government should take care of us, just like our parents do. One can plainly see that this world would give more power to our government and take it away from the people. Our society is becoming more dependent on our educators and leaders; people are accepting what they are told without researching the matter further.
Once the kid graduates college and gets a job at a company, they will stay in their parent's basement and run to them anytime they are confronted with a question. For example, I could ask "what is the meaning of life," they would run to their parent for an answer. It's not only for life's questions, but also go to their parents for all sorts of answers or questions they may face when they are older, which isn't a bad thing, but it questions they should already know the answer to. For example, the kid asks the parents about simple things in life like "what are taxes" and "where is Finland." Obviously, they can go to the internet for most of their questions but sometimes they have to find the answer by themselves like the one mentioned earlier because it's different for everyone.
Parents need to let their kids fly out in the world and find there own place in it. Kids have a hard time accepting a job because their parents want them to have the right job. Some or most parents worry 24\7 every minute of the year. This creates a bubble that the kid has gotten so used to that it just stays their or where they feel safe. As the kid grows up and graduates, they are unwilling to change anything and go back to their bubble and stay with their parents longer than they were supposed to. The parents can't do anything because it's their kid that they love, so now the parents have a hard time kicking the kid out and the kid doesn't want to leave. This is a vicious cycle that needs to be broken in order for the next generations to learn and grow from each other or else we will have a society of parents and kids who are heavily dependent on their family so much so they won't talk to other families.
At the end of the day, people have to learn new ideas, Stop relying on everyone for the stuff you need and move on. Now go out in the world and have a good time in it. If we are open-minded then we can conquer the world.

About the Writer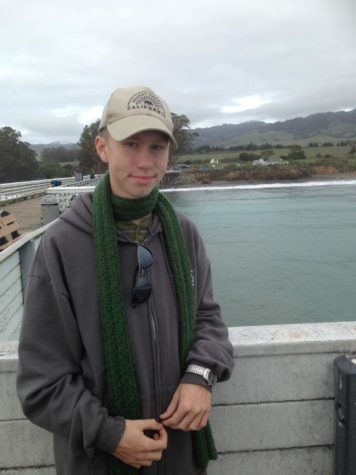 Thomas Cass, Treasurer
Thomas Cass (11) is entering his second year in journalism and loves expressing his opinions for the paper. After he is caught up on his homework or chores,...