Migrant Caravan Approaches the United States
Hang on for a minute...we're trying to find some more stories you might like.
Originally from Honduras, a migrant caravan has formed and is currently heading towards the United States. As they march closer to the U.S., with people from Mexico and other parts of Central America joining them, it is evident that they fully intend to enter the country. Observers believe that the caravan now encompasses anywhere from 7,000 to 10,000 individuals, although it originally contained around 1,000.
The primary motivations for the migrants are to escape violence, unemployment, and corruption within their government. According to Sandra Cuffe, "homicide rates in Honduras, El Salvador, and Guatemala are among the highest", with over half of the countries' populations in poverty. As the original caravan journeyed toward America, others saw it as an opportunity to enter the U.S. easily, due to the power and comfort in numbers.
Although Mexican officials originally stated that they would deal with the caravan "once it arrived at the Mexican border", but according to CNN, it remains unclear if they are upholding the previously stated plan. The plan entails letting in those with a valid visa, and anyone who wishes to be recognized as a refugee (to be held at a migratory station with protection for up to 45 days). Those who enter irregularly will be detained and, when possible, sent back to their home country.
In order to entice countries to deny the caravan's entrance, President Trump has declared on Twitter that if countries continue to let migrants travel across their borders, "all payments to them will STOP." Later, he added that if Mexico cannot stop them, then he "will call up the U.S. Military" in order to close the southern U.S. border.
Despite the current Mexican President, Enrique Peña Nieto, being cooperative with the United States in terms of deportation, as shown by the deportations of a large number of Central Americans, his term is nearly over. The presidency is in the process of exchanging power to Andres Manuel Lopez Obrador. Lopez Obrador, who will take office in the start of December, has previously stated that he will no longer assist the United States in the detainment of migrants. Instead, he will offer them work visas.
Within the caravan, over 1,700 migrants have "applied for asylum in Mexico" and have been given "shelter in the southern city of Tapachula", as found by David Agren. However, many more still aim to enter the United States, where the minimum wage is much higher than Mexico's low $4.50.
As the caravan continues on its path, some Mexicans have provided support, with one mayor in Huixtla planning to spend thousands in order to provide food and other resources for the migrants. Nuns have even set up clinics within a number of towns to tend to ill children and those with blistered feet. Despite attempts to travel when it is cooler, police roadblocks have forced them to endure the rising temperatures.
As the caravan has yet to near the border of the United States, the migrants' fates remain unclear.

About the Writer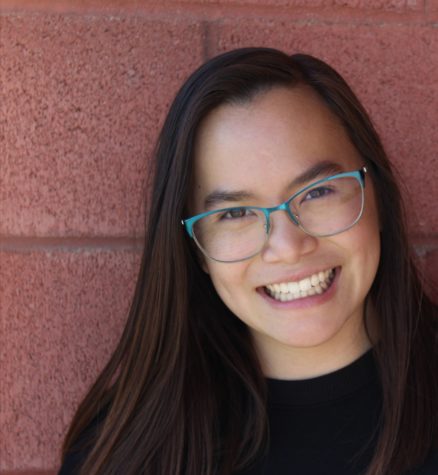 Phoebe Reiter, News Editor
Phoebe Reiter (12) is a senior who is fascinated in writing about the world around her- whether it be what's happening at school or in the world. Outside...