Where Do We Draw the Line?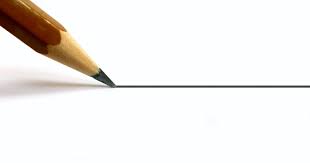 Hang on for a minute...we're trying to find some more stories you might like.
What is love? It can't be defined. When should one be exposed to it? It can't be determined. How do we operate in a society in which love is needed, in order to achieve contentment, without the rules to love being written in black and white? Love is depicted through the blurred lines of an individual's preferences and morals. Environmental surroundings are crucial when understanding the reason behind why someone acts the way they do in certain situations. Thus, it is a key reason for differing social and political views, along with varying economic situations. No one thinks the same, because we are all developing in different environments and putting ourselves in another person's shoes is one of the most challenging concepts for the human psyche. The ability to love is an essential characteristic to attain over one's developmental years. How do we control the extent to which young children are exposed to acts of affection that is appropriate for their conscious comprehension of love? Their conscious comprehension of love eventually opens the door for their imagination to run free with their own interpretation of love.
I personally work with children at Kips Gymnastics in Corona and have experienced, believe it or not, 4 and 5-year- old boys and girls who come into class holding hands and tell me "this is my boyfriend" or "this is my girlfriend". For me, this is an uncomfortable situation. An amalgamation of questions pop into my head such as, "are the parents aware of these relations?" If so, even though it may be cute now, will it still be cute when they are 9 or 10 and dating at an age where their knowledge is growing in various areas? Many might say there's nothing wrong with it, while others might say there needs to be a line in what parents allow and what they prohibit. A strong and fair parent and child relationship, along with parental involvement within their children's lives is imperative for the accurate guidance regarding a multitude of life's challenges is necessary for a healthy childhood. Children of all ages see adults kissing one another and most children receive kisses from their parents or siblings. By seeing these acts, it gives them the message that kissing is acceptable and the appropriate way to show love and affection. Parents who are more loving and physically demonstrate their love to one another in the presence of their kids are more likely to pass down that "lovey-dovey" type of affection. In contrast, to a child who grows up in a household in which their parents are more conservative in the way in which they show their love to one another, perhaps in the absence of their child, it is more likely that they will be the same when they are ready for their own relationship. This happens because of the environment one grows up in and how certain things become normalized depending on what you've seen and how prevalent those acts are in your life.
This is significant, even for our generation, in how we will handle situations in the future with our own children. We are not restricted to the path that our parents have chosen for themselves. We construct the path of our own lifestyle that we hope to provide for our children one day based on how the environments of our childhood affected us. It is imperative that we establish how to voice our opinions and stay grounded in what we believe to be best for us and our lives. It will eventually be the life we welcome and raise our children in. Many say the things we do now won't affect us in the future, but there couldn't be a more false statement. From birth to the age of 19 for women and 25 for men, which is when the brain is typically completely done developing, the basis for which we live our life is being molded every year in the adolescent chapters of life. How we think and perceive things now is establishing how we will perceive things in the future. Grounding ourselves in a strong foundation of morals and ethics and investing in who we truly are is a crucial part of the success of future generations as well.
Due to the fact that we cannot explicitly define the true meaning of love or the universal line that needs to be drawn, consideration of those around us is key. We are not the only ones living in this world and people will be more accepting of who we are if we present ourselves in a more attractive, open-minded,  and welcoming way. Love who you want to love, but show it with the class because children are watching and they are unconsciously taking notes and being influenced by your actions. With drastically differing social views regarding same-sex equality, black couple empowerment, and biracial marriages, arguments become insignificant when the root of the problem lies within how love is being demonstrated. Love who you want to love while simultaneously being respectful to those around you and not making conscious efforts to enforce the "right" way to love when there really is none. It is all relative. However, there should be a universal understanding and respect for those around you. Be considerate of young children because they are watching you and for those who feel hopeless as if they can't make a mark on the world, leave a good example on children, since they are our future.

About the Writer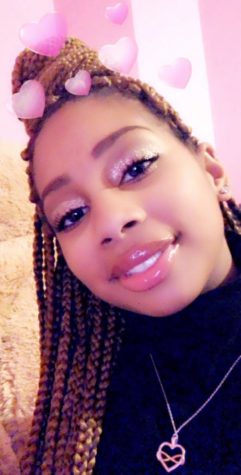 Cheyenne Singleton, Publicist
Cheyenne Singleton (12) loves to read, write, and sing. Sharing her gifts with the world whether it's through singing at a public event, being involved...