Stan Lee: A Real Life Superhero
Hang on for a minute...we're trying to find some more stories you might like.
Marvel fans and comic book enthusiasts have been mourning the loss of the legendary comic book writer, editor and publisher Stan Lee. Lee passed away the morning of November 12, 2018 at age 95 at Cedar Sinai Center in Los Angeles, California.
Stanley Martin Lieber was born in Washington on December 28, 1922. As a child, he enjoyed books with thrilling adventures and Errol Flynn movies. After graduating from high school, Lee joined the WPA Federal Theatre Project, which exposed him to show business and writing. His first encounter with Marvel came when he wrote a two-page story text-filler accompanying Kirby and Joe Simon's Captain America No. 3. This is where he established his pen name: Stan Lee.
In 1942, Lee enlisted in the army and served in the Signal Corps. Here, he wrote manuals and training films alongside a few recognizable names (Oscar winner Frank Capra and Theodor Geisel, who is better known as Dr. Seuss). After returning from the service, Lee continued to act as editor for a publisher that had hired him at age nineteen until he was later promoted to publisher in 1972.
In 1980, Lee packed up his things and crossed the country to move to Los Angeles, in order to gain relations with the big names in Hollywood and set up an animation studio of his own. At this time, Lee's characters began to appear on television shows.
Throughout the course of his career, Lee created or had a part in the creation in the iconic characters known as Spider-Man, Ant-Man, the Incredible Hulk, the X-Men, Black Panther – and the list goes on. Most of the highest grossing superhero films include characters from Marvel, with Avengers: Infinity War leading the pack with a revenue of $2.05 billion.
Actors that worked with Lee throughout his long career have expressed their sorrows and condolences over social media. Samuel L. Jackson called Lee an, "'escape from this world'", and Winston Duke addressed how Lee, "'taught us that there are no limits to our future as long as we have access to our imagination'".
Lee's work has touched the hearts of millions, largely because his understanding of mundane problems is evident throughout his comics. This has garnered admiration and praise from the vast majority of comic book readers and movie watchers. His legacy will be carried on forever, and he is survived by his daughter, his brother, his highly successful franchise, and the fans who will continue to admire the work that Lee produced throughout his life.

About the Writer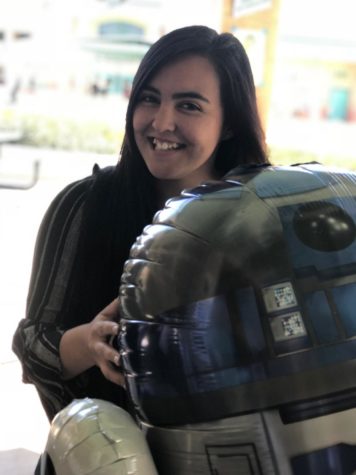 Sierra Flessel, Staff Writer
Sierra Flessel (11) is a junior and it's her first year in the Journalism family. When she's not stressing over school and trying to maintain somewhat...