A Night in Oz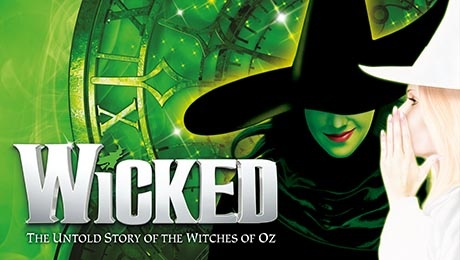 Hang on for a minute...we're trying to find some more stories you might like.
Recently, I had the opportunity to see the world-renowned Broadway musical, Wicked, on November 30. The musical is on its national tour and is playing at the Pantages Theatre in Los Angeles, California. The entire cast was incredible, with Kara Lindsay as Glinda the Good and Jackie Burns as Elphaba, the Wicked Witch of the West.
Wicked is based on a book of the same name by Gregory Maguire. It follows the story of the two witches of Oz in their tale of friendship, strength, and forgiveness. The events take place before, during, and after the events of the 1939 critically-acclaimed movie, The Wizard of Oz. I'm not going to spoil it because I believe you should see it for yourself and enjoy the magical experience. However, I will say that there are a lot of twists and funny references to the original 1939 film.
When I heard that Kara Lindsay from the Broadway musical Newsies would be playing Glinda, I could not contain my excitement. I had been looking forward to this night for three months and was not disappointed. Both Wicked and Newsies are at the top of my list when it comes to my favorite musicals. Kara Lindsay might just be my favorite actress to portray Glinda other than Kristen Chenoweth, who was part of the original cast. When it comes to musicals, nothing beats the original. Jackie Burns also played an excellent Elphaba. She is currently the longest-running Elphaba on Broadway, playing the role more than 1,300 times.
If you ever have the chance to see this extravagant musical, I highly advise you do. Even if you don't have the chance to see this musical, you can listen to the songs for free on YouTube and watch little snippets of the musical numbers. Here's a fun idea: play the soundtrack in the background during your next holiday gathering. Isn't it a perfect way to set the mood?

About the Writer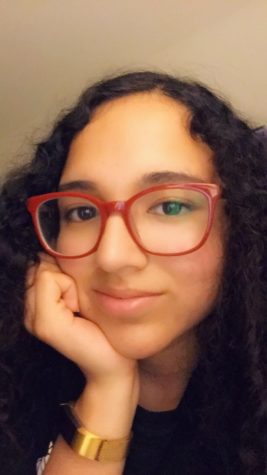 Kaleigh Soto, Staff Writer
Kaleigh Soto (11) was originally born in Harlingen, Texas, but moved to Corona in 6th grade. Soto enjoys many activities including (but not limited to):...