Senate's Response to Khashoggi Killing
Hang on for a minute...we're trying to find some more stories you might like.
On October 2nd, a journalist by the name of Jamal Khashoggi was murdered in Istanbul, Turkey's Saudi Arabian consulate.
An article published in New York Times, "Senate Votes to Limit War Powers in Yemen, Angered by Saudi killing of Journalist" by Julie Hirschfeld Davis and Eric Schmitt, exposes the United State president's withdrawal of American military assistance for Saudi Arabia's war in Yemen – a possible retaliatory action to the journalist's death.
America's military support withdraw sparked anger in the eyes of Saudi Arabians. This action signaled a growing sense of urgency among lawmakers in both parties in hopes of punishing "Saudi Arabia for their role in the brutal killing of the journalist Jamal Khashoggi."
This questions "a decades-old bipartisan tradition of Washington averting its gaze from human rights abuses and other wrongdoing by the kingdom in the interest of preserving a strategically important relationship in the Middle East." This demonstrates the United States' refusal to support unjust acts committed against innocent people that hurt the hearts of not only of the American people but trouble the minds of members of the Trump Administration who hold office and have refused to support the Saudis' radical way of extinguishing their political opponents.
"Senators approved by voice a resolution to hold Crown Prince Mohammad Bin Salman, the heir to the King's thrown responsible for Mr. Khashoggi's killing," a murder of an innocent journalist residing in Virginia prior to his death. In addition, "the United States stopped refueling Saudi warplanes operating in Yemen last month; the resolution would keep the Pentagon from restarting that support." This is a very important issue that "we cannot sweep under the rug" (Senator Robert Menendez of New Jersey, the senior Democrat on the Foreign Relations Committee).
Overall, this topic needs to be dragged into the light in the eyes of all humans, due to the salience that it carries.

About the Writer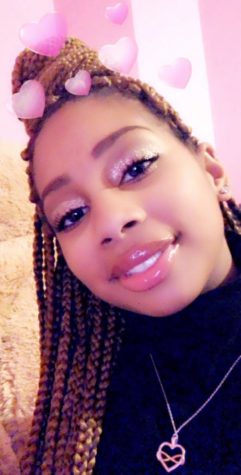 Cheyenne Singleton, Publicist
Cheyenne Singleton (12) loves to read, write, and sing. Sharing her gifts with the world whether it's through singing at a public event, being involved...