Where Will Machado Go?
Since Manny Machado's October 31st Instagram post thanking the Los Angeles Dodgers organization for the "love and support" during the half-season he spent with the team, it was made pretty clear that Manny would not be wearing a Dodgers uniform in the 2019 season. After the high profile purchase in which Machado was acquired in July, MLB and Dodgers fans alike anticipated a successful end to the Dodgers season, which did happen – sort of.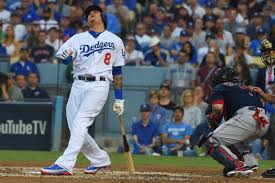 Having Machado as an addition to the lineup seemed like the cherry on top for the Dodgers' already thriving lineup. Having a 2018 total of 37 home runs and a batting average of .297, it's not hard to see why most teams have kept an eye out for Machado. Yet, after his disheartening postseason performance with the Dodgers this past October, he contributed to the crumbling of the team once they had to face the Boston Red Sox in the World Series. After being the final out, securing LA's second consecutive World Series defeat, it had become more than an itching feeling for Dodger fans that he would not return to the 2019 season wearing Dodger Blue.
His high requests for pay along with his now-tarnished reputation with the Dodgers led to Machado's free agency bid becoming seemingly endless anticipation of trade rumors coming nearly every day, with little to show for such talks.
But where will Manny go?
Many teams are either unwilling or uninterested in spending that much on a player for that long of a contract – a complete gamble – really, but there are a few teams that have remained in contact with Machado and his agents through the recent Winter Meetings held in Las Vegas.
From day 1, the Yankees have proclaimed their interest on the infielder, to no one's surprise, as the Yankees are notorious for signing young super-talents, most recently Giancarlo Stanton. However, as time goes on, it remains unclear how Manny would fit into the Yankees already stacked lineup as well as the financial questions. The Yankees pursuit of Machado has definitely dwindled as the season inches nearer, yet they remain a contender in acquiring Machado.
The next team who has expressed a desire for Machado are the Philadelphia Phillies, who just fell short this season of reclaiming their excellent 2008 title season. Machado would be a great talent to play along with their already established young outfielder, Rhys Hoskins.
The other team expressing a heightened interest in Machado is the Chicago White Sox. The willingness to shell out that amount of money for a team coming off a 100 loss season may come as a shock for many, yet with his numerous talents, Machado could be the thing that ties this team together, a promise that he had previously come up short on with the Dodgers last season.
However, the White Sox's bid for Machado is a little more calculated than simply wanting the hottest player on their team. The White Sox were recently ranked first with minor league prospects, meaning they have planned ahead for future success and aren't trying to get the pennants immediately. This being said, Machado wants a long contract, meaning a few years down the road he could be producing alongside the games newest hot stars, leaving the White Sox potentially set up for success for years to come. Another thing that may influence Manny's potential move to Chicago is a first baseman, Yonder Alonso. Machado is Alonso's brother-in-law and close friend, and coming from social media posts, the pair has been spending lots of time together recently – in Chicago. On top of that, the White Sox have a typically low salary, meaning they have the capacity to spend that kind of money on a player.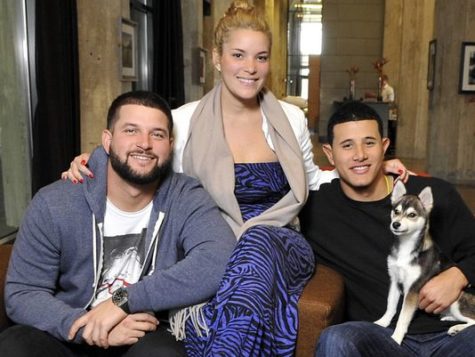 As Spring Training inches closer, the fate of Machado remains a mystery to date. However, given all of the information and circumstances, it's most likely that you'll be seeing Machado in a White Sox jersey by Opening Day. There's still some time before a decision needs to be made, but I'm putting my money on the White Sox.