Sears Plans to Reconstruct?
Hang on for a minute...we're trying to find some more stories you might like.
As of August 2018, the superstore Sears, a retail giant, had filed for chapter 11 bankruptcy and announced its plans to close 142 "unprofitable" stores. This has left a sad feeling among many Americans, however, not all. Particularly those affected are the younger generations, the generations who did not grow up with Sears being a staple of their day to day life. To put it simply, Sears is to the mid-1980s as Amazon is to those growing up in today's modern era.
Before one can truly understand the importance and significance of Sears shutting its doors, one must understand where it came from. Sears comes from humble beginnings, founded by a single man named Richard Sears in 1893. Sears began as a watch company but eventually evolved into a mail order catalog where customers could peruse a catalog and order what they wanted – essentially ancient Amazon. Due to their massive success, they soon created physical store locations, and by the 1970s they were the #1 retailer in the world by a long-shot. However, by the 1980s, other retailers had begun to catch up to Sears and built empires of their own, and Sears was perplexed by their new competition. Other retailers such as Walmart began to fill in gaps that Sears either wouldn't or couldn't fill themselves. By 2003, Sears had not only lost its spot as the #1 retailer in the world but had fallen to #4 with limited growth. Many believed that the complete fall of Sears was inevitable, however, as of late 2018, former Sears CEO Edward Lampert announced that he plans to be very involved in the management of Sears, after its filing for bankruptcy. Lampert is noted as saying, "We need to show material progress over the next few months to establish to our senior lenders that reorganization of the company is realistic and to avoid a shutdown and liquidation," indicating that he obviously has high hopes for Sears in the future.
Regardless of where the retail chain ends up, it will always be held very near and dear in the hearts of a select group of Americans. If Sears prevails and persists through this troubling time, then all the better and kudos to Sears. If not, and Sears eventually shuts down entirely, then farewell to Sears. The store will be missed by those who grew up with it.

About the Writer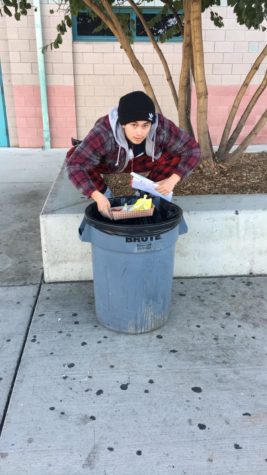 Adrian Garcia, Image Editor
Adrian Garcia (12) enjoys long walks on the beach, watching sunsets and more importantly watching sunrises. His favorite author is Ernest Hemingway, but...