Venezuela's Humanitarian Crisis
Hang on for a minute...we're trying to find some more stories you might like.
Since late last year, a conflict has been raging inside of the South American nation of Venezuela. After what many called the "illegitimate" reelection of sitting president Nicolas Maduro, before which he had many of his most prominent opponents arrested, the head of congress, Juan Gudario, declared himself interim president pending new elections. So far, most western nations including the United States, the UK, France and Germany have declared support for Gudario, whilst Maduro's most ardent supporters include Russia, China, Mexico, and Bolivia.
The country, already torn by massive inflation and poverty, has only continued to spiral into a worsening crisis. The military forces, who support Maduro, have blocked incoming humanitarian aid whilst Maduro continues to deny that his people need it. He has expressed concerns over the Humanitarian operations as a cover for clandestine activities by the United States to oust him. Gudario has voiced his opposition to the self-imposed blockade, pointing out the widespread malnutrition pervading the country.
Maduro seems to be in a bind. If he continues his blockade stance, he runs the risk of being seen as cruel and insensitive to the needs of his people and possibly will provoke of American military intervention. If he backs down, however, he will have ceded a point to Gudario's opposition and recognized a major failing of his presidency.
So far, the American Red Cross, the most salient relief organization in the world, has stayed away from offering assistance due to the highly political nature of the situation. The aid is instead being offered by the governments of the United States, Canada, Germany, and the UK, and is being kept at border towns in Colombia.

About the Writer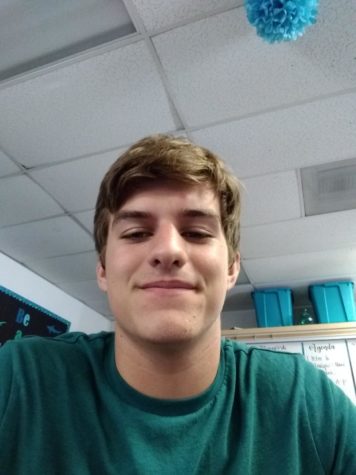 William Frost, Staff Writer
William Frost (12) is a senior with an abiding love of history and writing. He hopes to use his passion to help write enlightening articles for the Shark...