Temporarily Extinct
Hang on for a minute...we're trying to find some more stories you might like.
Species are constantly being declared extinct all around the world, with some of the assumed causes being climate change, pollution, and urbanization. It is estimated that at least ten thousand species go extinct each year, as the current rate of extinction is "1,000 and 10,000 times higher than the natural extinction rate."
Despite this, there are species that have been rediscovered after scientists presumed that they were extinct. However, often very few, sometimes just one, is found, meaning that there isn't enough genetic diversity to allow for a dwindling species to repopulate. Even if one male and female of a species were to be found, and they successfully mated, future births would undoubtedly bear birth defects due to low genetic variation as well as prevent them from evolving over time.
Recently, the largest known bee, once assumed to be extinct, was rediscovered. Called Wallace's giant bee, or by the scientific name of Megachile pluto, the bee was photographed and recorded in January. Specimens of the bee sell for thousands of dollars, although the price has dropped due to the rediscovery of its kind.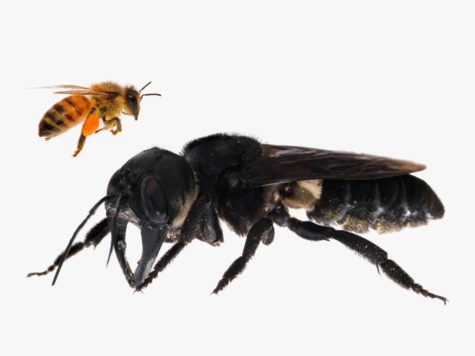 The bee is pictured here, in comparison to a typical honeybee. [Image Source, by Clay Bolt]
Other species have been found, including the Fernandina giant tortoise. A team of scientists was on an island in the Galápagos when they discovered the female tortoise, an animal that hasn't been sighted in over a hundred years – last seen in 1906. Although more have yet to be found, explorers have seen signs that there could be others in the area due to newly found tracks.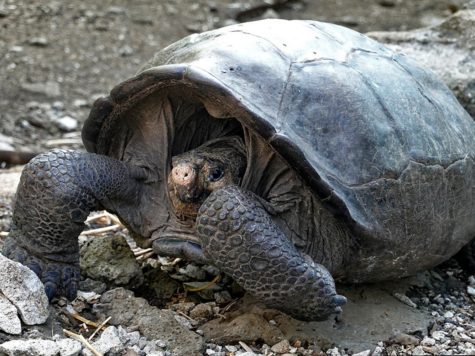 Here, one can see the recently photographed tortoise. [Image Source, by Rodrigo Buendia]
These two animals were found at the start of 2019; however, a multitude has been found in the past decade, including the Jerdon's babbler (which is pictured at the start of this article), the Albany adder snake, the Nelson shrew, and the West African coelacanth.
As other, more well known, species are being declared extinct – including giraffes, gorillas, and snow leopards – the necessity of preserving the world's biodiversity becomes apparent. Although some species may occasionally be rediscovered, that does not dismiss the thousands of species that are truly gone.

About the Writer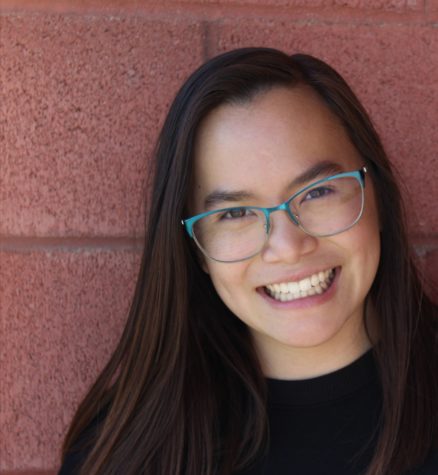 Phoebe Reiter, News Editor
Phoebe Reiter (12) is a senior who is fascinated in writing about the world around her- whether it be what's happening at school or in the world. Outside...