"Spider-Man: Into the Spider-Verse" Wins Best Animated Feature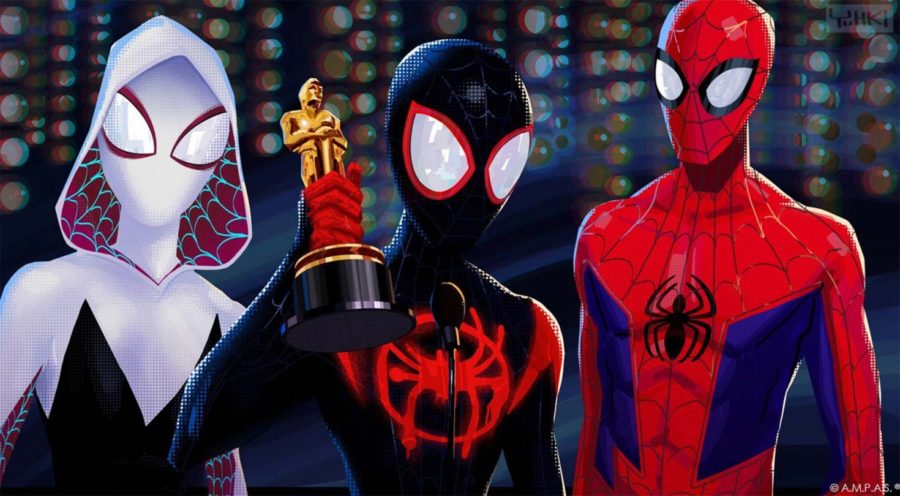 If you tuned in to watch the Oscars on February 24, 2019, you witnessed one of the best movies of 2018, Spider-Man: Into the Spider-Verse, win an award. First of all, it's a win no one was expecting. Not only that, but it's also the first Marvel superhero film to win an Oscar, as well as the first non-Disney movie to win Best Animated Feature since Rango won in 2012.
It was a historical night of triumph. Producers Phil Lord and Chris Miller and directors Peter Ramsey, Bob Persichetti, and Rodney Rothman proudly accepted their Oscar for Into the Spider-Verse. Peter Ramsey was the first African-American to win the award for best-animated feature in the 18 years that the category has existed. It was fitting for the movie, which features a biracial main character, Miles Morales. "When we hear that somebody's kid was watching the movie and turned to them and said, 'He looks like me,' or 'They speak Spanish like us,' we feel like we already won," Phil Lord added in his Oscar speech.
Into the Spider-Verse has mistakenly and harshly been referred to as a "kids movie." Some adults refused to see it because it's a "cartoon." However, it delves into deeper topics that younger kids may be frightened by or not understand. If you do show this movie to a kid, the recommended age is nine and up. The problem is the ignorant adults who think that anything animated is automatically a kid's movie. That's not always so; take Seth MacFarlane's Family Guy for example. There are many other cartoons that are not aimed toward children.
Honestly, I'd be more interested in seeing a movie if it was brilliantly animated and with a good plot. Into the Spider-Verse is beautifully animated with vibrant colors and smooth character movements. The animated movie took over four years to complete with only eight hundred people. Each second of the film took a week to create. I'd say their hard work paid off well after their Oscar win, beating the Disney nominees after they've been hogging the spotlight for eighteen years.
About the Writer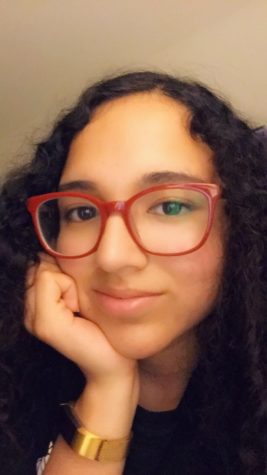 Kaleigh Soto, Staff Writer
Kaleigh Soto (11) was originally born in Harlingen, Texas, but moved to Corona in 6th grade. Soto enjoys many activities including (but not limited to):...