2019 Stanley Cup Final – Race for The Cup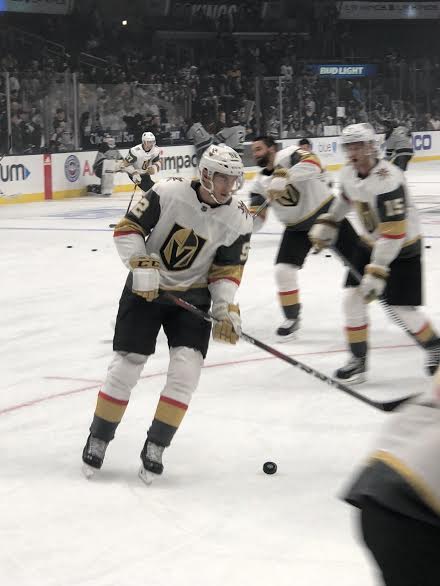 This past week, the 2018-2019 NHL regular season drew to a close – well for 16 of the 32 teams. In these final few games, certain teams had to fight for a coveted spot in this annual playoff tournament. Unfortunately for them, the Arizona Coyotes and Minnesota Wild fell just one game short of earning a spot.
For the other 16 teams their season has just heated up as the first round of the playoffs is set to commence on Wednesday, April 10th. For the lucky ones, the playoffs will last into late May and early June, although for some teams, in about a week or so, their dreams of hoisting the cup above the ice will be crushed. Those unfortunate teams will have to wait until October when the race will start all over again.
Both the defending Stanley Cup winner, The Washington Capitals, and their opponent from last years' series, The Vegas Golden Knights have both returned once again for their shot at taking home the Cup.
The First Round of the Stanley Cup Finals is as follows:
Columbus Blue Jackets (47-31-4) vs. the first place Tampa Bay Lightning (62-16-4)
St. Louis Blues (45-28-9) vs. the Winnipeg Jets (47-30-5)
The Vegas Golden Knights (43-32-7) vs. The San Jose Sharks (46-27-9)
The Carolina Hurricanes (46-29-7), who are making their first playoff appearance since 2009, vs. The Defending Cup Champs – The Washington Capitals (48-2-8)
The Pittsburgh Penguins (44-26-12) vs. The New York Islanders (48-27-7)
The Dallas Stars (43-32-7) vs. The Nashville Predators (47-29-6)
The Toronto Maple Leafs (46-28-8) vs. The Boston Bruins (49-24-9)
The Colorado Avalanche (38-30-14) vs The Calgary Flame (50-25-7)
9 of these 16 teams also battled it out last year in the Playoff Race.
Regardless of regular season standings, none of these teams are guaranteed a spot in the finals, but what is guaranteed is that this years' postseason will definitely be high energy and full of excitement. Two months from now ANY one of these teams may be taking home the lusted after Lord Stanley Cup.