Frustrations Rise following "Excessive" Notre Dame Donations
The tragic fire that left a significant portion of the Cathédrale Notre-Dame de Paris in shambles has proven to be a catalyst for foreign aid; individuals, organizations, even national governments have contributed a total surpassing $1 billion. But with plenty of issues already on the collective global plate, many are questioning why far more drastic problems are being ignored.
Thousands have taken to social media to express their dissatisfaction with the use of one billion dollars to rebuild a single (albeit culturally and religiously significant) structure.
The contamination of the world's oceans is best represented by the abhorred Great Pacific Garbage Patch, the most significant accumulation of plastic waste in the world. According to research estimates, the amount donated to Notre Dame could be utilized to clean nearly the entire Garbage Patch. With a total area of nearly 1.6 million square kilometers – three times the size of France – Twitter users have claimed that cleaning the region could be a major step towards a more environmentally-conscious population.
Poverty issues in France have also been a point of contention; with an estimate of 8.8 million living below France's poverty line as of 2017, many have questioned why French Prime Minister Macron has continued to neglect the poor while immediately addressing the Cathedral. The Yellow Vest Protesters have been the primary dissenters; beginning in November 2018, the Yellow Vest movement has been utilizing grassroots methods to fight for general improvements to combat income inequality and improve standards of living. The Notre Dame funding has only exacerbated the frustration and disappointment of the protesters.
The United States itself has also taken part in donating money to aid reconstruction; even President Trump himself has taken to Twitter to pledge the nation's support. However, some Americans have taken notice to the Commander-in-Chief's delay in providing immediate aid to the citizens of Puerto Rico during Hurricane Maria and Irma in 2017, and the excessive time that has passed since the beginning of the Flint Water Crisis back in 2014.
The tragedy of Notre Dame has tugged the heartstrings of millions across the globe, but it's clear that a variety of issues may need to be addressed to quell the justifiable frustration of the world populous.
About the Writer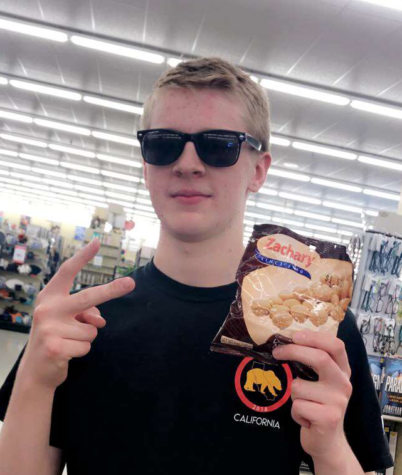 Zachary Farley, Staff Writer
Zachary Farley (12) is a first-year journalism student at Santiago High School. He is the president of the Silver Pen Writer's Society, and Vice President...