Tragedy Hits the Philippines
On the morning of Monday, April 22nd, tragedy struck the Philippines with a 6.1 earthquake that hit just one mile away from Floridablanca, Pampanga. There were 18 people dead as a result of this tragedy, with 282 injured and 7 missing. Due to the supermarket collapsing in the Municipality of Porac, Pampanga, a series of casualties and injuries resulted. This earthquake affected 3,205 families (14,901 individuals) in Pampanga from nine different cities including one in Zambales and then three in Bataan. It mostly damaged the schools around that area creating landslides and power outages. According to CBS News, the 6.1 earthquake took a toll on many highways and bridges and inflicted significant damage to an airport terminal and a former U.S. Air Force Base.
The day after, while the people were trying to recover from this tragedy another city was hit with a 6.5 earthquake 6 miles away from San Julian. According to Relief Web, this earthquake felt more intense than previous ones.  The aftermath of this earthquake was less devastating, with no dead or missing people, although 40 were injured. This earthquake had fewer people involved, meaning it didn't affect a lot of people. However, it still managed to damage the landlines, infrastructure, and public buildings.
After the two horrific days in the Philippines, it changed the lives of many people as they desperately search for their loved ones and grieve for the ones they lost. Many families fled their homes and came to see nothing but scraps as their homes have been torn into pieces. With much damage and lost lives, the Philippines have a lot of work do to. Hopefully, one day they will get back in the right direction.
About the Writer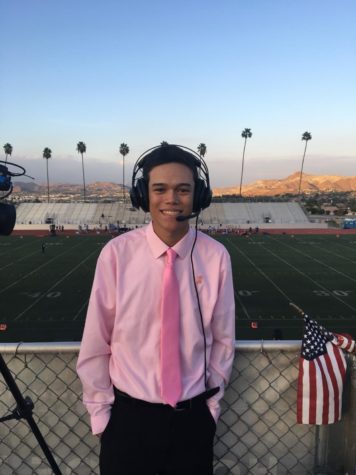 Robbie Loya, Staff Writer
Robbie Loya (12) is currently a senior at Santiago High School who enjoys playing baseball and enjoys being part of The Bite T.V. Crew. Robbie's favorite...