"I Heard You Paint Houses": The Irishman Movie Review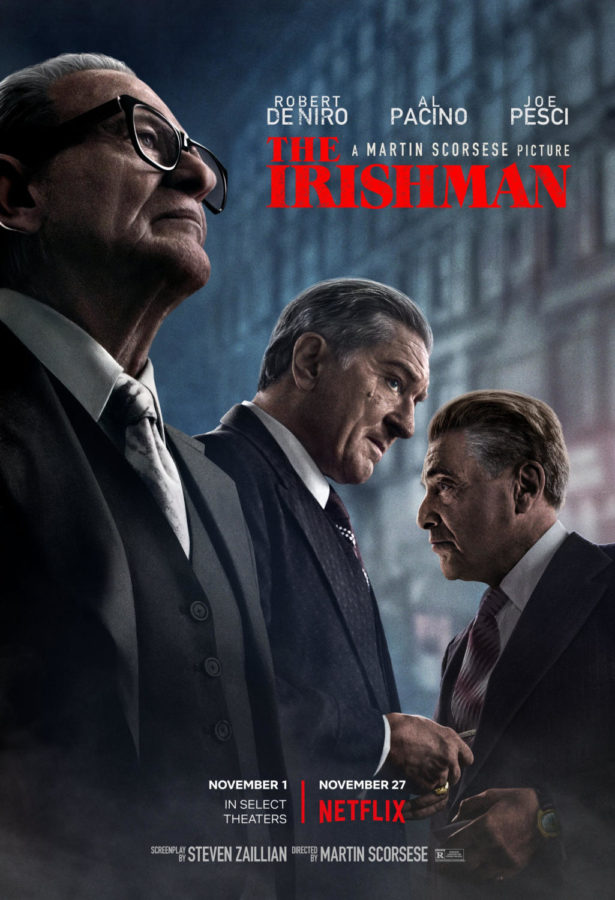 Martin Scorsese's newest film, Netflix's "The Irishman" was released on November 27, 2019. It was met with unanimous praise and was instantly labeled a new Scorsese classic. Based on the book, I Heard You Paint Houses, by Charles Brandt and coming in at a whopping three-and-a-half-hours, The Irishman tells the story of alleged mob hitman Frank "The Irishman" Sheeran (Robert DeNiro) and his experiences working with mob boss Russel Bufalino (Joe Pesci) and the infamous Jimmy Hoffa (Al Pacino).
I was able to watch "The Irishman" at one in the morning in a hotel room in Argentina, and I have to say, it was simply spectacular. Even though "The Irishman" was almost four hours long, it really doesn't feel that way. That is due to the movie's excellent pacing and gripping story. This movie is perfectly cut and woven together by Scorsese, and it makes a three-and-a-half-hour movie feel like an hour-and-a-half thrill ride.
The performances in "The Irishman" are probably the best thing about this film. Every actor in a starring role in "The Irishman" should be considered for many Oscar awards. Robert DeNiro leads a cast of stellar actors like Al Pacino, Joe Pesci, Harvey Keitel, and Ray Romano. DeNiro kills it as our main character, Frank Sheeran, and Al Pacino's first-ever performance in a Scorsese movie is definitely a memorable one. In my opinion, Joe Pesci and Russel Bufalino had the best performance in the movie. His quiet, stoic, and cold performance is great and makes him dangerous and frightening. Pacino and Pesci are favorites to be nominated for Best Supporting Actor at the 2020 Oscars. Robert DeNiro should never be counted out, as he gives his best performance in years. "The Irishman" also has great use of music, using tunes similar to Scorsese's 1990 masterpiece "Goodfellas".
"The Irishman" is definitely one of the best films of 2019, and is primed to be nominated for Best Picture and Best Adapted Screenplay. Scorsese has another classic on his hands, and "The Irishman" should be the number-one movie to watch on your Netflix catalog.
About the Writer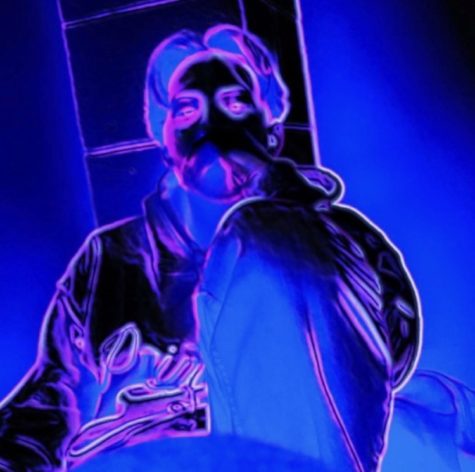 Lucas Pari, Sports Editor
Lucas Pari (11) loves sushi, history, soccer and hockey. He wants to live out his dream of becoming a film director/producer/writer. He loves traveling...