The Top 5 YA Books of the Year
While 2019 was definitely a year full of promising books with compelling storylines, a few stood out from the others. From observing a new look on society, to following a valiant hero, each made an impact on present-day literature. These novels are, in my personal opinion, the ones that stood out the most. 
Rebel

by Marie Lu
Marie Lu returns to the Rebel series with this new thriller to follow up with our beloved characters, June and Day, in their new lives in a revolutionized society. Yet this story focuses on Day's younger brother, Eden, as he rebels against his place in his family's shadow. Despite all his accomplishments as an inventor and scholar, the only thing Eden is known for, are his family ties. Follow the new generation in their new lives and battles with old expectations. 
Children of Virtue and Vengeance

by Tomi Adeyemi
Return to Tomi Adeyemi's imaginative universe with this breathtaking sequel to Children of Blood and Bone. Zélie and Amari have succeeded in returning magic to the land of Orïsha, but at what cost? The ritual returned power not only to the maji, but to all nobles with a drop of magical ancestry. This novel is an exhilarating read, as it takes you on yet another adventure with the characters .
On the Come Up

by Angie Thomas
This novel can only be described in one word: influential. This novel follows the story of sixteen-year-old Bri as she faces major expectations and an unjust controversy. When Bri is forced to decide between making it as a rapper or staying true to her character, she realizes the high price of achieving one's dreams.
Supernova

by Marissa Meyer
This thrilling conclusion to the Renegades series takes us on the last step of Adrian and Nova's journey. With the battle between good and evil–both internal and external–the unlucky lovers are forced to decide. What will they risk for love?
Wayward Son

by Rainbow Rowell
This long awaited sequel to Carry On has fans jumping for joy. In this latest addition, Simon Snow and Baz, face the aftermath of their triumph from the last novel. The "Chosen One" beat the evil, won the war, and fell in love… so why can't he get his own happily ever after?
About the Contributor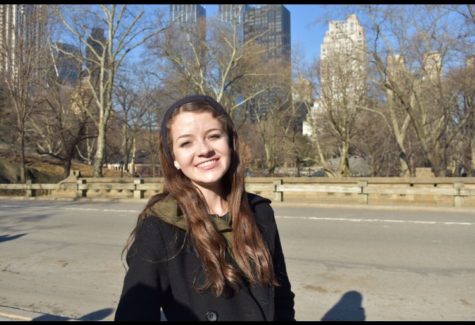 Madison Castello, Op/Ed Editor
Madison Castello(12) is thrilled to finally be in her senior year at Santiago as well as her third year in journalism. In her free time, she enjoys reading...