Santiago Girls' Soccer Team Advances to State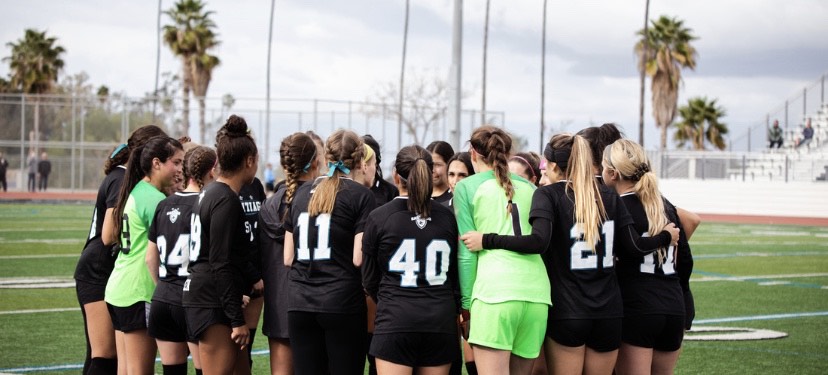 The Santiago girls' soccer team has officially advanced to State after winning the CIF Division 1 final. On February 29th, our girls' soccer defeated Upland High School 1-0. This success can be highly attributed to all of the team members, but especially the team's goalie Lynette Hernaez (12), who can be credited with several amazing saves. The match had entered its first overtime, and the teams were tied 0-0. The match eventually went into into even a second overtime leaving the game's victor to be determined by a "sudden death" quarter. If Hernaez had let even one goal be scored the game would have been over, and Santiago girls' soccer could not have advanced to State.
As the match went on, tensions rose, and, finally, the teams entered a penalty kick round. Players try to score one-on-one with the goalie, until one goal is blocked. The penalty kick round ended with a score of 4-5, thanks to Hernaez saving the most important shots, which made the team champions of the Southern Section. The winning shot was scored by Ashby Johnston (12), who, even with her injured leg, pulled more than her weight throughout the game. This was especially true in the final moments of the game with her exceptional goal.
With this victory, the team is assured participation in the upcoming State Championships. Here they will compete in a tournament against other CIF winners from the state of California, and hopefully, advance to the final rounds. This tournament is one of the most revered competitions for a high school athlete, and this success will highlight the Santiago girls' soccer team as an important force to be reckoned. Good luck, ladies!
About the Writer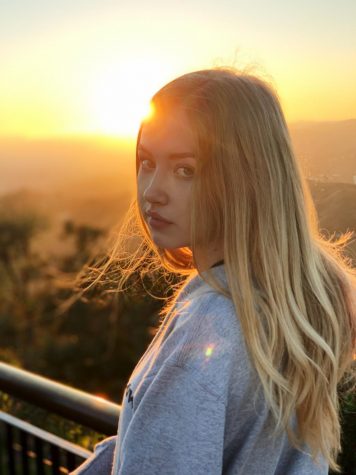 Breana Knighten, Editor and Chief
Breana Knighten (12), the 2020-2021 Editor and Chief for the shark attack newspaper and edited the Arts and Entertainment section last year. She plans...