Vacation Ideas During Covid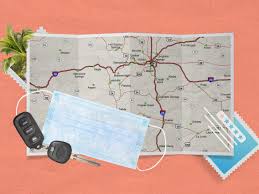 In the face of a national pandemic, one first world problem that has plagued me is the issue of where to go on vacation. I have always wanted to go to Europe after graduating, but the longer this quarantine lasts the plan becomes less and less likely. So I have taken it upon myself to do some research and share the safest places to explore, relax, and unwind while doing your best to prevent the COVID-19 virus. In many areas travel has been heavily regulated making certain areas much less accessible, especially areas outside of my country, the United States of America. These regulations are very important to observe because they are set in place to ensure the safety of all individuals. So with that exposition out of the way, here are a few vacation options in no particular order for you all.
5. Maldives
This country was opened for travel on July 15th and has been available for tourists ever since. Although safe social distancing and masks are still enforced, the low population in this area does not call for a quarantine making it the perfect place to travel for a break from what seems like an eternal house arrest.
4.Costa Rica
Costa Rica is well known for its lush environment and thrilling adventures. It would make the bucket list of any well-traveled individual, and no better time to check that one off the list then now. In order to gain entry you must be tested for COVID 72 hours prior but after that your home free to explore as you please (as long as you stay six feet away!!)
3. Jamaica
Although certain areas are currently enforcing quarantine, more common tourist areas do not require quarantine to be enforced for guests and some residents living in specific areas and are open for travel. This area is perfect for a spring break vacation, but its also nice any time of the year
2.Croatia 
One of the more historically abundant areas on this list, Croatia has an expansive history and beautiful sights that make kit one of the most relevant areas that you can travel to during this pandemic. A negative COVID test must be presented to ensure the safety of all residents, however, there is no quarantine in effect making this the perfect vacation spot if you are looking to explore extensively and take in all that this beautiful area has to offer.
1. Mexico
The final destination on this list may also be the most local in reference to the United States, but don't let that deter you. Mexico is an expansive area ready to take on tourists looking for a variety of experiences, from relaxation to adventure they truly offer it all. And on top of all that entry is very easy with no COVID testing required and no quarantine in place!
About the Writer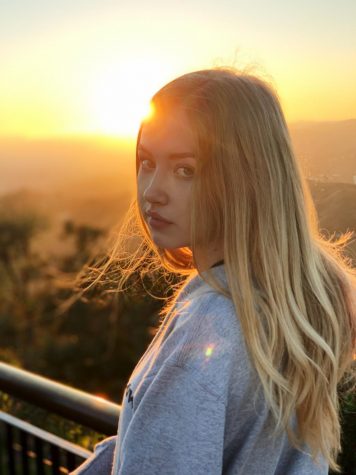 Breana Knighten, Editor and Chief
Breana Knighten (12), the 2020-2021 Editor and Chief for the shark attack newspaper and edited the Arts and Entertainment section last year. She plans...