Implications of The NFL Salary Cap Decrease
National Football League (NFL) Commissioner Roger Goodell recently stated that the salary cap for the 2021-2022 season will lie at $182.5 million. This is a decrease from the $198.2 million caps established in the 2020-2021 season and it breaks the streak of having the cap increase by at least $10 million after 7 consecutive years. A graph of the NFL's salary cap from 2011-2020 can be seen on statista.com. So not only did the cap not increase by at least $10 million like teams had expected it to before the COVID-19 Pandemic hit, it decreased by roughly $16 million meaning that every front office needs to come up with $26 million more dollars than they anticipated they would have to. This unprecedented drop in the salary cap has caused numerous changes around the league and as free agency continues to go on, more blockbuster moves may be completed.
All 32 teams must be under the salary cap at all times throughout the season. Should a team go over the cap the NFL has the ability to heavily fine the team and strip the team of draft picks in the upcoming draft. Because teams want to avoid punishment from the league, front offices had a lot of work to do this offseason to get themselves under the cap. The most common way for a team to clear money from the cap is by cutting players.  The NFL is different than other professional sports leagues in that contracts given to players are generally not fully guaranteed. For example, a player might sign a 4-year contract worth $80 million, but only $55 million of that will be guaranteed to players. The other $25 million is typically made up through bonuses for making the roster, games played, or whatever teams and players feel comfortable agreeing on. This means that teams can structure contracts so that they can cut players after a certain number of years and actually save money on the salary cap. The majority of the time teams take on something called a dead cap when cutting a player, but it is typically less than the player's cap hit would have been. An example would be a team cutting a player whose cap hit has $10 million and incurring $2 million in dead cap. The team would clear $8 million in cap space which they can use to bolster the rest of their roster.
This offseason there were hundreds of players cut in order to save cap and hundreds of others who got their contract restructured. A restructure is when teams reduce the cap hit of a player this season by pushing money back and increasing the cap hit over the remaining years of the contract. A restructure is not a pay cut which is why many more players agree to one over a pay cut. Let's say a player had a cap hit of $15 million this season and had 2 more years remaining after the upcoming season. A team could reduce the cap hit (through a complicated equation which I will not explain in this article) to $7 million this year by adding $4 million to the player's cap hit over the remaining two seasons.
With all that being said, there are 3 main implications of the salary cap drop. The first being that there are more players hitting the free agency market this season because of being something called "cap casualties". Teams had to create more space so they had to cut more players. Along the same lines, the second implication is more money being pushed back into next season for contending teams. Due to the numerous restructures, teams are already taking up a large portion of their cap space for next season in order to get under the cap and improve this season. The final implication is an unfortunate one for players: the amount of money most players are getting in free agency is decreasing. Of course, the stars are getting their money from teams trying to add top-end talent, but mid-level players are signing for less than they typically would due to limited cap space around the league. Numerous free agents are signing a 1-year deal with the hope that they can increase their value during the 2021-2022 season, but due to how physical the league is players can easily get hurt and miss out on guaranteed money they might have received during a typical offseason in which the cap increases.
The salary cap decreasing is an anomaly and the NFL hopes to see an increase in revenue during the 2021-2022 season which would allow for the cap to increase. Even if a cap decrease only occurred for one season, it will have ramifications that will last for multiple seasons. The upcoming season will allow fans to see who the savviest and well-run organizations are as the Super Bowl champion likely will have made some magic happen during this offseason to bring in enough talent in a once-in-a-lifetime offseason.
About the Writer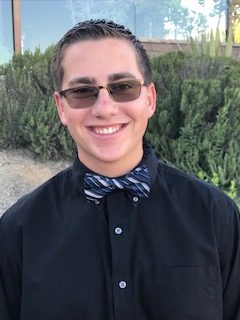 Anthony D'Amato, Staff Writer


Anthony D'Amato (12), a current senior at Santiago High School, is new to the Shark Attack. He plans on attending a four year university while...