Highlights of New York Fashion Week- 2022 collection
What is New York Fashion Week?
New York Fashion Week is a limited event that happens in February and September for 5 days. The event began on Wednesday, September 8, and ended on Sunday, September 12. This event is for designer brands to showcase their upcoming collections for the next fashion season for people to review and buy. The event is broadcasted online on their official website. NYFW has two types of shows: Industry and open-to-the-public shows.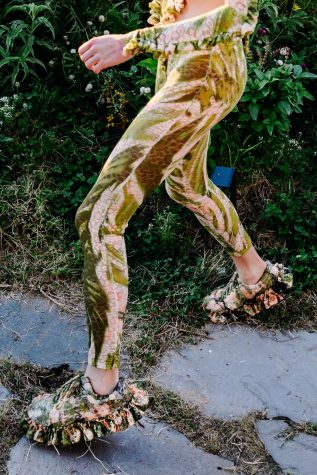 Day 1: To start off the first day of this event designers kicked it off with vibrant colors, peplums, and drop-waisted puffballs abound in the fancy silhouettes of the 1980s, as well. 
–The New York Times published a look about a ruffled shoe from the Collina Strada Spring Collection 2022.
–The National News has shown a lemon suit and sky-blue satin vest by Paul Gurung for spring/summer 2022.    
Day 2: On day 2 designers upped their style in leather knee-highs and some oversized tailored suits.
-From The New York Times their wow moment was a hole-shaped cutout on the back of a long dark khaki coat from Peter Do, spring 2022 collection. 
-From Fashionista their favorites were in the footwear department with leather knee-high boots.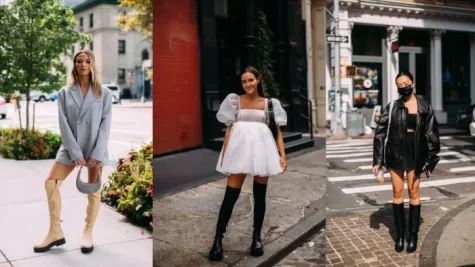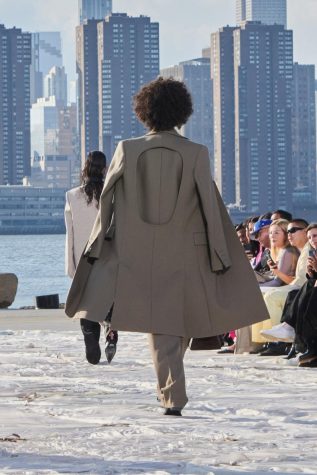 Day 3: The next popular picks of day 3 are filled with new street style, patchwork leather dresses, and swapping catsuits for poodles on the empire state building. 
-That's right designer LaQuan Smith staged a packed show with models wearing tight dresses and catsuits strutting with a full-grown poodle by their side on the 86th-floor observation deck of the building.  
– The Cut displayed many collections of street style on day 3 of NYFW.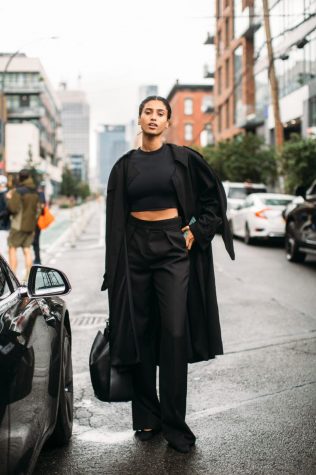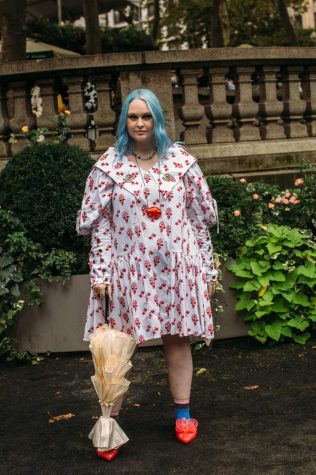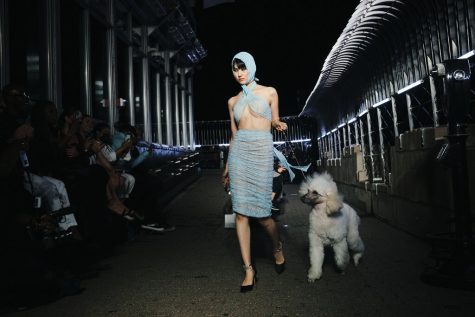 Day 4: This day was a day of soft neutral colors according to fashionista. But The New York Times astonishment was the tie-dye looks. 
-Designer Batsheva goes with outfits from the 50s and 60s. Those models were dressed in dainty floral vintage patterns and given big wigs and thick cat-eye makeup. 
-Bold and bright colors were swapped with neutral shades such as white, cream, nude, and camel.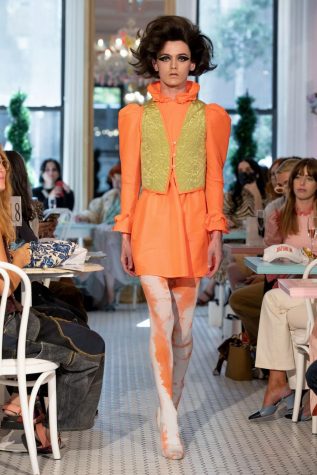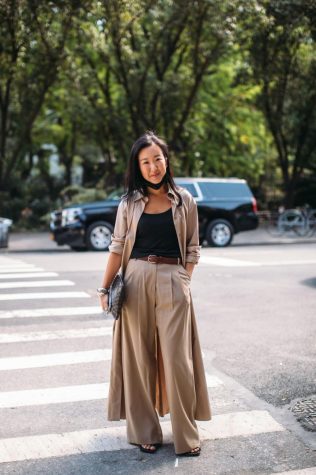 Day 5: On the last day of New York Fashion Week The New York Times chooses a properly organized look by turning a person into a floral shrub. Then Fashionista found the cherry handbags as the next popular addition to designer's collections. 
-Designer Thom Browne really has the unique ability to transform a model into a floral shrub. Hundreds of silk flowers cascaded to the floor from a cloak with exaggerated shoulders. The flowers were hand-applied in various colors of Mr.Browne's characteristic gray. Browne also extended the floral look by creating stencils for makeup artists to airbrush florals onto their faces. 
-As part of New York street's style the bright and colorful handbags were another addition to day 5. Additionally retro yellow-tinted lenses and neon sunglasses frames were popular among the street style crowd as well.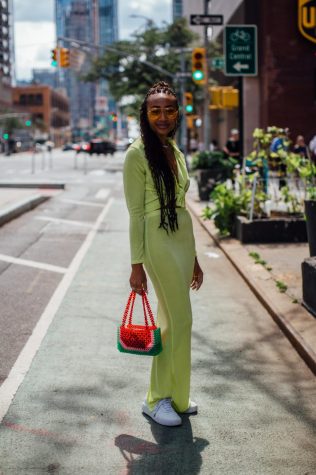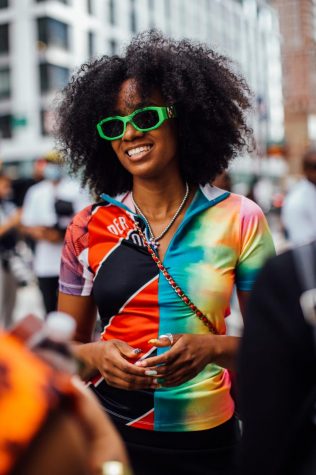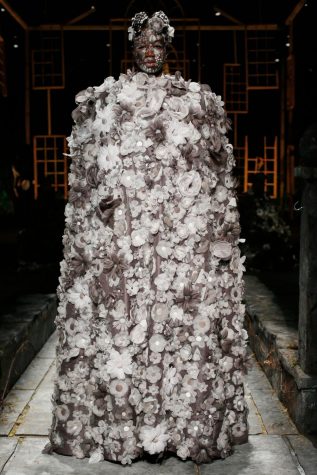 New York Street Style Looks
Aside from some of the more unique and dramatic collections New York Street style is another key addition to NYFW. All designer brands did an amazing job on their upcoming collection for the spring/summer 2022 collection. The next looks all vary from multiple designers. All photos are from Fashionista.com.