Hello , You.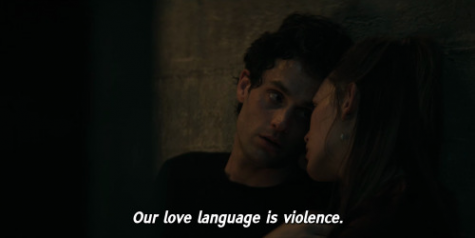 The audience has been anticipating season 3 of Netflix's psychological thriller, "You", since January 14th, 2020 when the show was renewed. After getting to know Joe Goldberg's (Penn Badgley)  obsessive and "will kill you if you stand in my way or aren't the woman that I thought you were" way of nature that stems from his immense amount of mommy issues after the 2 seasons of the show, we see him and second focal point, Love Quinn (Victoria Pedretti) live their married life in a cookie-cutter suburb, Madre Linda.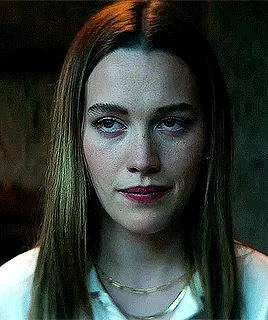 The season starts off with Joe's life turning upside down with a newborn son, who was supposed to be a girl, marital problems, and a neighbor that catches his attention through the fence of his backyard. The moment the camera panned to the new neighbor and Joe's voice echoed, "Who are you ?", the plot of the season was established. As someone who was won over by Love Quinn in season 2, this left me slightly disappointed because I hoping that Joe wouldnt develop a new obsession and rather the show focus on Joe and Love's family dynamics. Soon enough Love murdered Natalie, Joe's first obsession with Madre Linda after finding Joe's collection of Natalie's things, indicating that he was becoming obsessed. This set the tone for the rest of the season as it was evident that Joe and Love had their own problems with killing. Although most of the show was murdered, I felt that the season had started to get repetitive with the murders and irritated at the immatureness that caused them.
In the new season, we get to see more of Joe's character as the flashbacks of him as a kid show the emotional trauma that he had endured and carries. The flashbacks were an amazing touch because the audience was able to see how certain events from his past made him act the way he does and how he tries to hold back his defensive reactions triggered by his trauma. Another factor of the season that won me over was the scenes of Joe and Love's therapy sessions, seeing how they explained their problems, without mentioning the murdering parts, was intriguing because of their difference in thinking. Joe's relationship with his son, Henry, was also very intriguing as well due to the fact that it felt like Joe was talking himself. It was admirable how Joe's main priority for his son was to not go through the same trauma that he had gone through. The library scene where Joe has his first intimate interaction with Henry is, I'd say, one of the most beautiful scenes of the season.  
The season ended with the audience's beloved, Love Quinn, murdered by Joe who staged the murder as an overdose with the oven setting the house on fire. The audience sees how others have recovered from the hell Madre Linda was put into because of the Goldbergs and we see the obsessive killer we know so well strolling the streets of Paris in hopes of finding his new obsession from Madre Linda, Marianne after she fled with her daughter after hearing Love's warning words. Of course, my heart was torn seeing Love fall into the same fate as Beck from season 1, but it once again proved that Joe may never be satisfied with a partner, ever. I am excited to see Joe in Paris and if and what happens when he finds Marianne. Mostly intrigued by how he will get away from murder in a different place if there is murder in the next season. 
I'll see You, next season.