Seven most anticipated book releases for November 2021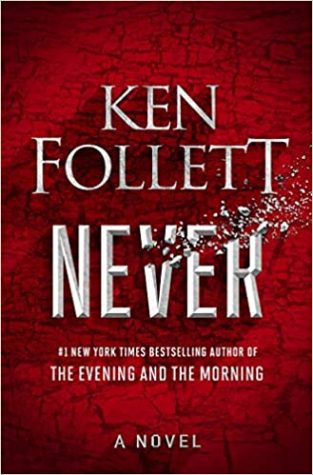 Two people in the Sahara Desert who are elite intelligence agents are hunting the trail of a powerful group of drug-smuggling terrorists. As they fall in love, risking their lives and careers, nearby, a young widow tries to fight against human traffickers on an illegal to Europe with the help of a mysterious man who may not be who he seems to be. 
Over in China, a senior government official who has expansive ambitions for himself and his country; that battles against the older Communists in the government, who may be pushing China into a corner they can't escape.
In the United States, Pauline Green, the countries first female president, attempts to deftly maneuver around terrorist attacks, illegal arms trading, and her opponents smear campaigns, all while trying to stop an unnecessary war from occurring.  But as one catastrophic event leads to another, the most powerful countries find themselves in a complex network of alliances that seem impossible to escape. Once everything is put into place, can anyone, even those who are brilliant and who have the best intentions on the forefront of their mind, stop what feels like the inevitable?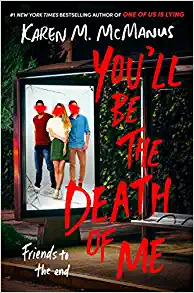 Three friends who used to be close now only go to the same high school; Carlton High. Ivy, who lost a student council election to the notorious class clown, is abashed and is loathe to return to school. Mateo, the schools' infamous heartthrob, is exhausted from working two jobs since his family's business failed. Cal, an outsider, got stood up. Again. 
All three ex-friends decide that these are good enough reasons to ditch school. However, they all see each other outside the school and decide that they should go into the city and hang out, just like old times. They are barely out of the parking lot when they spot another Carlton High student also ditching school. They make the crucial decision to follow him to what will become the scene of his murder. With Ivy, Mateo, and Cal having a connection to the dead boy, and a hidden secret that could be disastrous, they begin to think that their spur-of-the-moment decision to ditch, wasn't actually a spur-of-the-moment decision at all.
Celebrity-obsessed lawyer Zara Patel just went through a devastating break-up and has vowed to never open her heart to others again. Instead, she puts her energy into working on building her career and playing cupid to her friends throughout the wedding season. She hasn't yet met a guest at the singles table that she could match…that is until Jay Donovan.
Jay Donovan is a former military security specialist and has no time for love. His life is centered around his work and staying focused, and falling in love would just distract him from what he wants to do the most; win. When the beguiling Zara interrupts his way of life, he is thrown into the world of romance with the exact kind of chaos he has been trying to avoid. What's even worse? They're stuck together for the rest of the wedding season. 
The only logical thing to do is to make a deal, so they do. She finds his special someone if he introduces her to his celebrity clients. However, when their arrangement brings them together in ways they could never have even dreamed of, they start to realize that maybe their perfect match might be right next to them.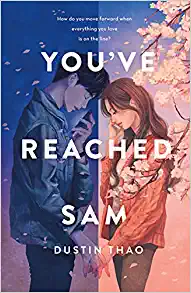 You've Reached Sam by Dustin Thao (Contemporary Romance, YA)
When 17-year-old Julie's plans for her future- to move out of her small town with her boyfriend, Sam, attend college in the city, and spend a summer in Japan- are ruined when her boyfriend Sam dies, and everything changes. Julie can't bring herself to attend his funeral and instead opts to throw out his things while trying to forget him and his tragic demise. While going through an old yearbook, she glimpses a message Sam wrote her and, desperate to hear his voice one last time, Julie calls his phone to listen to his voicemail. The last thing Julie expects is for Sam to actually answer his phone!. Julie is overjoyed at the second chance to say goodbye to her boyfriend, however temporary the connection is.  Keeping her connection secret from Sam's family as she watches them suffer isn't easy. Knowing what she knows, Julie is torn between telling them the truth about her otherworldy calls with Sam, risking their connection, and losing Sam forever.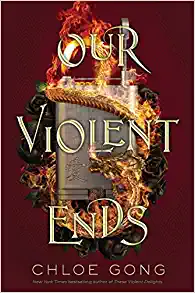 To help you understand what the second and final book is, here is a brief overview of the first book, These Violent Delights.
The year is 1926 and, Shanghai hums to the tune of corruption. With the blood feud between the Scarlets and Whiteflowers, the streets run red. An eighteen-year-old, Juliette Cai has returned from America to assume her role as the Scarlet heir. The Scarlet Gang is a network of criminals who are far above the law, their only rivals in power are the Whiteflowers, who have fought the Scarlets for generations. The Whiteflower her: Roma Montagov, Juliette's first love, and her first betrayal. When gangsters on both sides start ripping their own throats out, people begin to talk of a contagion, of a madness. Juliette and Roma must set their guns and grudges aside to stop this so-called madness from spreading, for if it spreads too far, there will be no city left for either gang to rule.
The year is 1927 and, Shanghai is on the cusp of revolution. Soon, after sacrificing her relationship with Roma in a last-ditch effort to protect him from the blood feud, Juliette has had to be very careful. One wrong move and her cousin, Tyler Cai, will usurp her place as the Scarlet Gang's heir. The only way to save the boy she loves from the blood feud is to have him want her dead for murdering his best friend in cold blood. If Juliette was guilty of this crime, then Roma's rejection might sting less. 
Roma is still trying to cope with his best friend's death, and his cousin, Benedikt, will barely speak to him. Roma blames himself for his best friend's death because if he hadn't let the coldhearted Juliette back into his life, his friend would still be alive. To correct this wrong, Roma is willing to go so far as to kill Juliette. 
However, as a new monstrous danger threatens Shanghai, Juliette must try to get Roma to work with her if she wants to save Shanghai from this threat once and for all. Roma, Juliette, Benedikt, Katherine, Rosaline, and Marshall must put aside their grudges and work together to try to defeat the monsters that threaten Shanghai.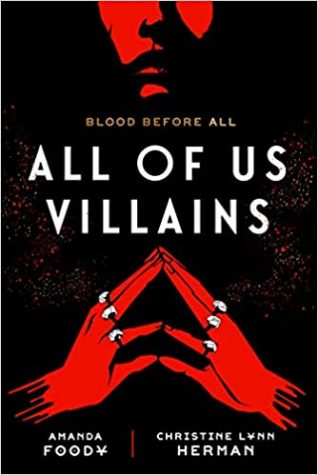 As the Blood moon rises, the Blood Veil falls, and the Tournament begins. With the coming of the Blood moon, generations of seven families will choose one champion to compete in the Tournament. To the death. The prize? Exclusive control over the most powerful magick resource in the world, a secret wellspring that was long thought depleted.
This year, the seven champions are propelled into a worldwide spotlight that allows them new information, new ways to win, and a choice. A choice to accept their fate or to rewrite their story. The only thing they do know: their story will be written in blood either way.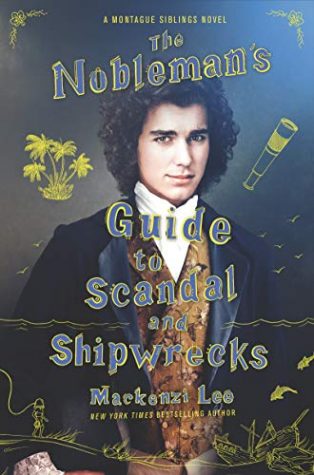 Adrien Montague has a bright future ahead of him as the sole heir to his father's estate and, he is an up-and-coming political writer engaged to an activist who challenges and inspires him. However, no one knows what it feels like to have his debilitating anxiety and the fear that it might soon consume him and all he wishes to accomplish. After his mother's unexpected death, he becomes even more anxious that those around him will find out that he struggles with the same mental illness his mother suffered from in her last years. 
When a newly found keepsake, a piece of a broken spyglass, leads her to a brother she never even knew existed. Henry "Monty" Montague has been living quietly in London. His sudden appearance sends Adrien on a mission to unravel his family's secrets that only the spyglass can answer.
The brothers set off on a quest to find their sister Felicity, however; as they travel between the pirate courts of Rabat, Portuguese islands, the canals of Amsterdam, and into the uncharted waters of the Arctic, the Montague siblings have to fight against the ghostly legend that threatens their whole family.