Upcoming 2022 Movies You Should Be Exited For
It's a brand new year, and there is plenty for everyone to look forward to! Resolutions, the anticipation of what this year will bring us, and of course: Movies. Throughout 2021 we were blessed with a vast amount of movies that will debut THIS year in 2021. Some of them already have a set date they will be released on, and some are To Be Announced. Either way, here are some of the most anticipated movies (announced so far) that will be coming out this year.
1: Spider-Man: Across the Spider-Verse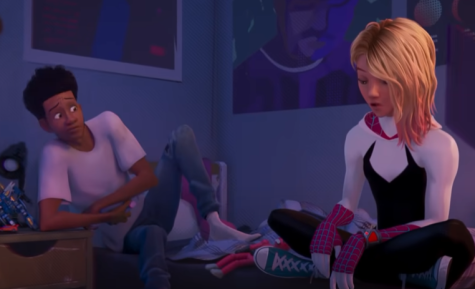 Announced suddenly on December 4th, 2021, this movie caused an uproar of excitement since the first trailer appeared on Youtube. Sony Pictures is a very interesting studio, as some of the movies they have made are (not really that good. Looking at you Open Season.) really funny and creative like Cloudy With a Chance of Meatballs, and especially Spider-Man: Into the Spider-Verse. With Into the Spider-Verse being their most successful movie to date, there are a lot of high expectations being put on this movie, and rightfully so. The first movie did a near-perfect story of Miles Morales, and the trailer that was released seems to show that this movie might be able to meet the audience's high standards. So far, it seems that Gwen and Miles are going to team up against some new multiversal threat, only a few moments after the events of the first movie. With an expected release date of October 7, 2022, you can be sure this is gonna be one heck of a movie and quite the experience.
2: The Batman (Robert Pattinson)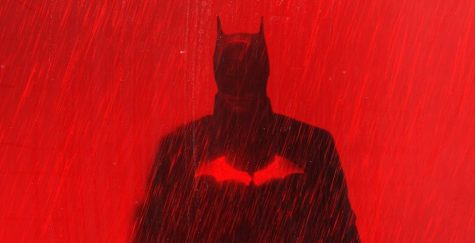 Now while the Batman franchise has definitely seen plenty of reboots and different actors play the Dark Knight, the last Batman movie we ever received was by the outstanding director Christopher Nolan in the form of The Dark Knight Rises. That was more than ten years ago. Compare this to the 90's Batman movies, which had a couple of different actors play Batman, and there were three movies all in the same decade. With this said, there definitely needed to be a new Batman movie soon, and this one looks extremely promising. The Riddler proves that he can be a fantastic threat to Batman, and the relationship between Catwoman and Batman has looked great in the trailers. It was always irksome why the Nolan movies did not add the Riddler into the Dark Knight trilogy, considering how well thought out those movies were, and just that the Riddler's absence from those movies was felt once finishing the trilogy. Hopefully, this movie will be able to create a solid plotline, as it will be extremely hard to top what Christopher Nolan achieved with the character. With a release date of March 4th, this should definitely be one of the movies you don't want to miss.
3: Sonic the Hedgehog 2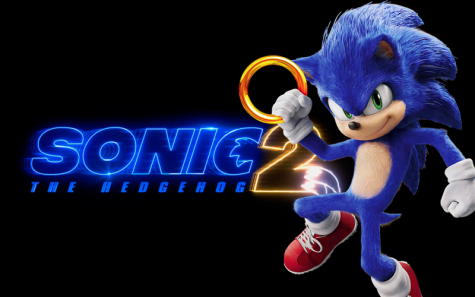 This game was suddenly announced during the Game Awards 2021, and definitely one of the most promising-looking movies coming up this year. Strangely, the movie only has a set title in Japan. Over there, the movie will be called Sonic vs Knuckles, which is fitting considering Knuckles was shown in the trailer as the antagonist (Along with Dr. Robotnik). Most of the actors such as Ben Schwartz and Jim Carrey have come to return as their roles in the movie, as well as new actors who will be voicing Tails (Colleen O'Shaughnessey) and Knuckles (Idris Elba). Since 2021 was the awkward year between the two Sonic movies, Sonic 2 should hopefully live it up to its successor as one of the best Video-Game-Adapted-Movies of all time. Because other than Detective Pikachu……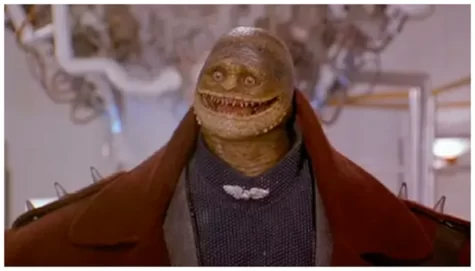 Yeah, those are pretty much the only good live-action video game movies. Sonic the Hedgehog 2 will release on April 8th.
4: Doctor Stange and the Multiverse of Madness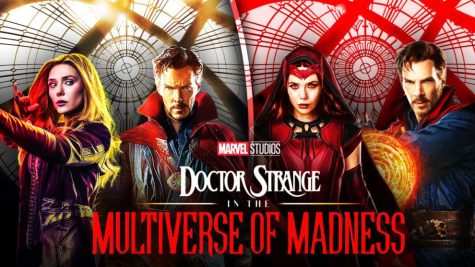 Technically this movie was announced a while back in Kevin Feige's announcement video of phases 4 and 5 of the MCU. However, we were given a preview of the movie during the end credits scene of Spider-Man: No Way Home. The movie is going to link to the events of No Way Home and will have Horror movie specialists (And also the director of the original Spider-Man trilogy) Sam Raimi direct the movie. Now No Way Home set up a lot of the events that will happen in this movie, and hopefully, give us a better understanding of what the future holds for the MCU. Shang-Chi and Eternals were fine movies, but they both did relatively nothing to tie in with the rest of the universe. Hopefully, more things will tie in with this Doctor Strange movie, which will be coming out on May 6th.
5: Untitled Super Mario Bros Movie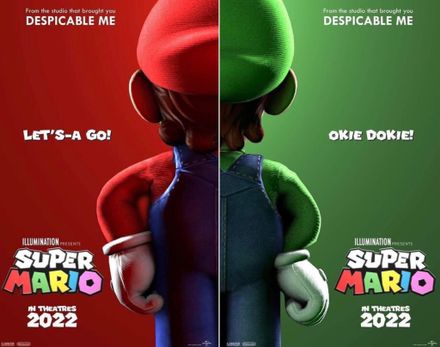 Out of all the movies that were announced last year, this one was the one that just came out of the blue. During a Nintendo Direct, Shigeru Miyamoto revealed the cast and release date of the Mario movie, which as of now has no title. The voice acting cast has been something of a meme recently, with many people having mixed opinions about the cast, which includes Chris Pratt (Mario) Charlie Day (Luigi) Jack Black (Bowser), and Anya Taylor Joy (Peach). Given how badly the live-action Mario was received, there are high expectations that this one will do much better, and so far the movie seems promising. No previews have been released, but you can expect to see the movie come out on December 21st. 2022
*While there are plenty of other movies that have been announced, or even stated to be releasing this year, there are too many movies to write about in this article, so dow below will be a list of movies hopefully coming out this year. Here is the list of movies TBA at the moment:
 
Mission Impossible 7:    September 30th
Halo: The Series             Streaming On Paramount+ March 24th.
Thor: Love and Thunder: July 8th
Jurassic World: Dominion June 10th