Treble and Madrigals San Francisco Trip
Over Spring Break, Treble Ensemble and Madrigals went to San Francisco on Thursday, March 31st. The choir had to come to school at 5 am with our luggage and our ID/s and we needed to bring our Student Choir clothes, our SHS sweatshirts and our section leaders had to bring music for the judges.
We went to our first location which was the Westfield Valley Fair Mall Food Court. Both choirs got to shop around for a bit but we couldn't buy anything because the mall was for celebrities. We then had to get on the bus to go to a clinic with the one and only Dr. Benson at St. Francis Episcopal Church. Both choirs got to sing their 3 songs each and Mr. Benson helped us with our songs to make them perfect.  Then we went to Big Al's Arcade/ Bowling and had Dinner for the rest of the evening. We went back on the bus and we started heading for the hotel San Francisco is beautiful at night all lit up. We got so excited seeing it lit up.
On the second day, we had to get up around 6 am to have breakfast and then went sightseeing at Fishermans Wharf in our walking groups till around 10:30. Then we headed over to the dock for our Alcatraz visit at Pier 33. We finally got on the boat heading to Alcatraz. It was completely freezing. We were all cold but when we got to Alcatraz we got to see a lot of history. We got to see the inside of the prison and we got to listen to the audio recording of the real prisoners talking about each room in the prison.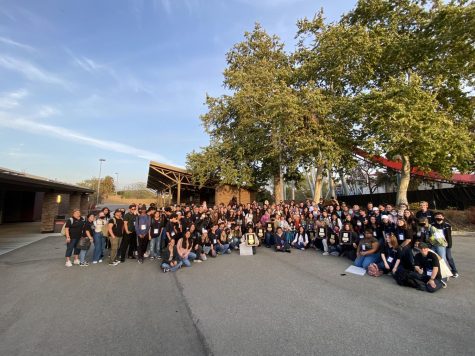 In this prison, no criminal could escape the jail. The cells had no windows and they had absolutely no privacy when getting dressed or showering. Alcatraz was the worst of the worst there ever was. Right after we got back we went to Ghirardelli Square. Once we got back to the hotel we had a movie night but lights out were at 11:00 PM.
On Saturday, the girls got up around 5 am. Some woke up at 6 am because we had to do our hair and makeup, as it was the performance day at the Fullerton College. Treble Choir performed first then Madrigals, performed. Each choir did such an amazing job. Then after we were done we went to change out into regular street clothes because we went to Great America for the Awards ceremony. The awards were at 6 pm so both choirs got to go on rides and hang out. Once the awards ceremony started, we were all nervous and Madrigals Choir won the Sweepstakes Award and the Adjudicator Award. It was the Madrigals Girls and the Treble Ensemble Girls who won and the last award was the Outstanding Award and my Choir Treble Ensemble won. We took a lot of trophies home.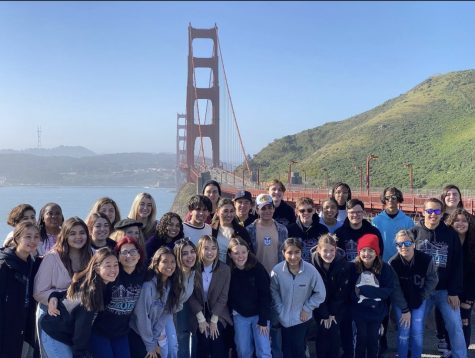 On Sunday, the final day in San Francisco, we left and headed for the airport. We went on the Golden Gate Bridge. We walked halfway and it was freezing on the bridge but it was very fun for our last sightseeing spot. Before we left San Francisco the Madrigals and Treble Ensemble sang the National Anthem at the airport.