Britney Spears Is Pregnant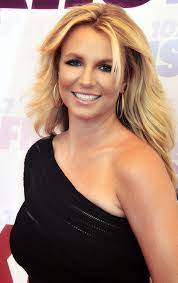 Britney Spears was born in Kentwood, Louisiana, and started her singing and dancing career at just the age of 2. Around the age of 8, Britney auditioned for the Disney show The All-New Mickey Mouse Club. She was denied the part for being too young for the program, according to Britannica.com. After this, Spears started doing frequent commercials and even appeared in Ruthless, an Off-Broadway Play. Two years later Britney finally got a spot on the Mickey Mouse Club show. By the age of 15, Spears had made her first demo tape. This earned her a development deal with Jive Records. In 1998 she released her first single, "…Baby One More Time." The song soon became the subject of controversy, both for its lyrics ("Hit me baby one more time") as well as for its Lolita-like video, in which Spears appeared as a provocative schoolgirl.  This attention helped the song when it was finally released in 1999. People went crazy over it and it became #1 on the charts. Britney sold more than 10 million copies in the United States.
The 40-year-old music sensation announced her pregnancy on Monday, April, 11 through an Instagram post. After her trip to Maui with her fiance, Sam Asghari, she started gaining weight and posted a picture on Instagram with the caption  "So I got a pregnancy test … and uhhhhh well … I am having a baby.". All of her fans were more than happy about the announcement and flooded her comments with congratulations. 
The pregnancy announcement came months after a judge released Britney from a 13-year conservatorship after a long hard battle in court with her father. This agreement left Britney with little to no control over her own life. This included the decisions over her career, finances, and health. The singer was placed under her conservatorship in 2008 after having mental health problems.  In November, Spears testified about being forced to have an IUD implanted during the conservatorship. This prevented her from having any more kids, according to Women's Health.
Britney Spears is already a mom to two boys from her previous marriage to Kevin Federline. Her sons' names are Sean and Jayden. Sean is 16 and Jayden is 15. Spears wrote that she will be avoiding the paparazzi as much as possible and will be doing more yoga. She then ended her post with "This time I will be doing yoga every day !!! Spreading lots of joy and love !!!".