Cities in flames two hours from home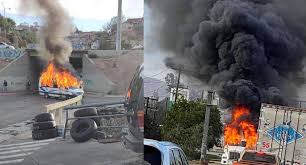 On August 12, violence broke out in multiple cities in Mexico, including the border, coastal cities of Baja California,  Mexicali, Rosarito, Ensenada, and Tijuana Thus causing widespread arson, shootings, and assaults across the country that has been around for years. Organized Crime incites violence oftentimes when the government arrests someone from their operation as a way to have the government release the member.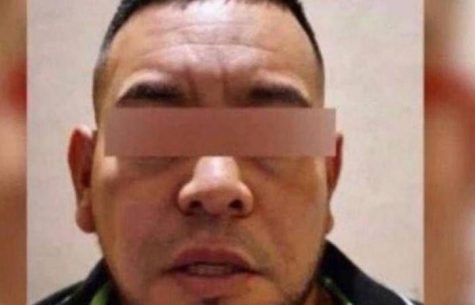 On August 9th, the Mexican government was in pursuit to arrest Ricardo Ruiz "The Double R", a leader of the Jalisco New Generation Cartel (CJNG), for the murder of a Venezuelan model, Daisy Ferrer. It is reported that Ricardo Ruiz failed to be arrested, but members of the CJNG brought violence to the streets anyways. On August 12, broadcasting on Mexican news channels stated " There will be a curfew– starting on Friday, 10 pm until Sunday 3 am" which was suggested by the Mexican Cartel. That night, cars and buses were up in flames. A total of 20 vehicles were set on fire to block roads that connect cities to prevent police from following the gunmen of the cartel. Many people were stranded without a ride in the streets of Tijuana. The mayor of Tijuana, Montserrat Caballero, however, condemned violence in the town and ordered 2,000 police officers and 3,000 national guard troops. The U.S consulate in Tijuana created a shelter for government workers that was later lifted on August 15. The government of Mexico also warned U.S citizens to reconsider their travels to Mexico for the time being. Shootings and arson continued into the weekend until Caballer lifted the curfew on Monday and told the locals that they can continue with their daily activities. 
With the government going back to normal, is it safe to visit Mexico as of now? Jose Andres Sumano Rodriguez, a security specialist, and professor at the Northern Border College explained that "this is not the first time a cartel has incited violence on the streets harming civilians". Inciting fear into towns when the government arrests high-ranking members of the CJNG has seemed to be the easiest way to get the government to release the citizens of Mexico. This exchange has been happening for years. Although violence is never something one should be around, attacks on towns come and go based on the relationship between the government and that cartel. Tourists should be aware of Mexican news and travel guides when they are thinking of traveling. Government officials did assure American citizens that higher security systems will be added to cities where CJNG attacked and towns that have lots of organized crime. This includes surveillance and military troops on roads and checkpoints.