Late to School, Out of Students Control
Missing nearly an hour of class time should raise a big concern for not only the parents of these students but all educators as well. For some students at Santiago High School, this is the case and is completely out of their control. The buses arriving at Santiago, and most places in the district for that matter, are continuously late with no change being made. This can range anywhere from right at 8:30 a.m or even later. Students are not thrilled about this situation and parents are concerned about the disruption in students' education.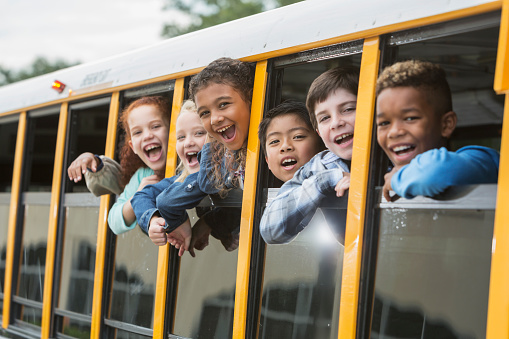 In an interview with Sarah Grey (9) and her mother Lori Grey, it was shared that Sarah has planned on taking the bus to school every day within the first 2 weeks. Sarah shared that the earliest she had arrived at school was right when the first bell rang and she was barely getting off the bus. And when she is late she says, "we use our Minga app, they scan our barcode for our profile, and then they just let us in." But do faculty members not see the hassle that this is causing for students?
When asked her mother Lori how she felt having to pay for her daughter to get to school, but never arriving on time she said, "it's been very frustrating for us because I know that we do pay $400 a year for the school bus, but the problem is that we pay this money to have her picked up and taken to school with the assumption that she is going to be on time. Not late, getting off the bus as the bell is ringing." It can be upsetting not only to students but to parents as well. Parents just want the best for their children and them to get a good education. This can be difficult when students, such as Sarah "missing education. Missing time…Missing an hour of English because of the bus." There are some understanding teachers, but being late for an hour of any class period can be frustrating especially if the workload is heavy.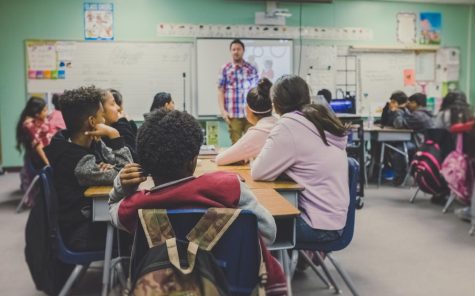 "I have reached out to the director of transportation twice, I have also sent an email to the superintendent and the basic response that it comes down to is that they do not have enough drivers." — Lori Grey

As they try to find new drivers for the tons of bus routes it can be stressful. Sarah shared that "the new lady that we got this week, she's not from around here, she's from LA so she's gotten lost quite a bit…the bus driver started asking us for directions." As frustrating as it may be, there is not a whole lot that can be done. All educators do want this problem to be resolved so they can all get back to learning!