Homecoming Dress Reveal
Homecoming is just around the corner and it's the latest news around this time of year. This dance is very important to many and perfection is key to countless girls wanting the perfect date and dress. 
The one thing no one can forget is how amazing everyone is going to look on this glorious night, the first dance to kick off the new school year. It's exciting to see the different styles for homecoming this year, especially with the new hit trends intertwining with color schemes. 
It's astounding to view the differences in how some freshmen are dressed compared to seniors on homecoming night.
Freshmen and Senior Apparel:
"I'm thinking of wearing a purple dress that has rhinestone straps with a scrunch on the back and some short high heels or sneakers that match with the dress." – Audrey Jurkowski (9)
"I'm wearing just a green dress that's like scrunched up at the bottom and maybe some black converse."- Freshmen
"I'm wearing a sleeveless white flowy dress and it's tight at the waist and flowers down at the bottom and I'm gonna wear some pink heels to go with it."- Freshman
"I ordered a black babydoll dress with some tan heels."- Ava Torres
"I wanna get a bright pink dress because it's my last homecoming so I wanna wear something bright with either sparkly heels or pink heels or maybe white heels."- Gianna Barro
It's interesting to see the different styles from the top of the food chain in high school compared to the bottom of the food chain otherwise known as the high school hierarchy. It will be great to see all of the seniors go all out for their final homecoming dance and see the freshman get all dolled up for their first-ever high school dance.
What about Sophomores and Juniors?
"Like a brown dress and it's like a bodycon type dress, it's short and brown and it has like a light brown layer and then they're like a mesh darker brown."- Brianna Troung (11)
"I'm wearing a black off-the-shoulder dress like its one strap and its a tight dress and its short."- Sophomore
"I have like a blue velvet dress and it has a thing that's off to the side that comes out."- Sophomore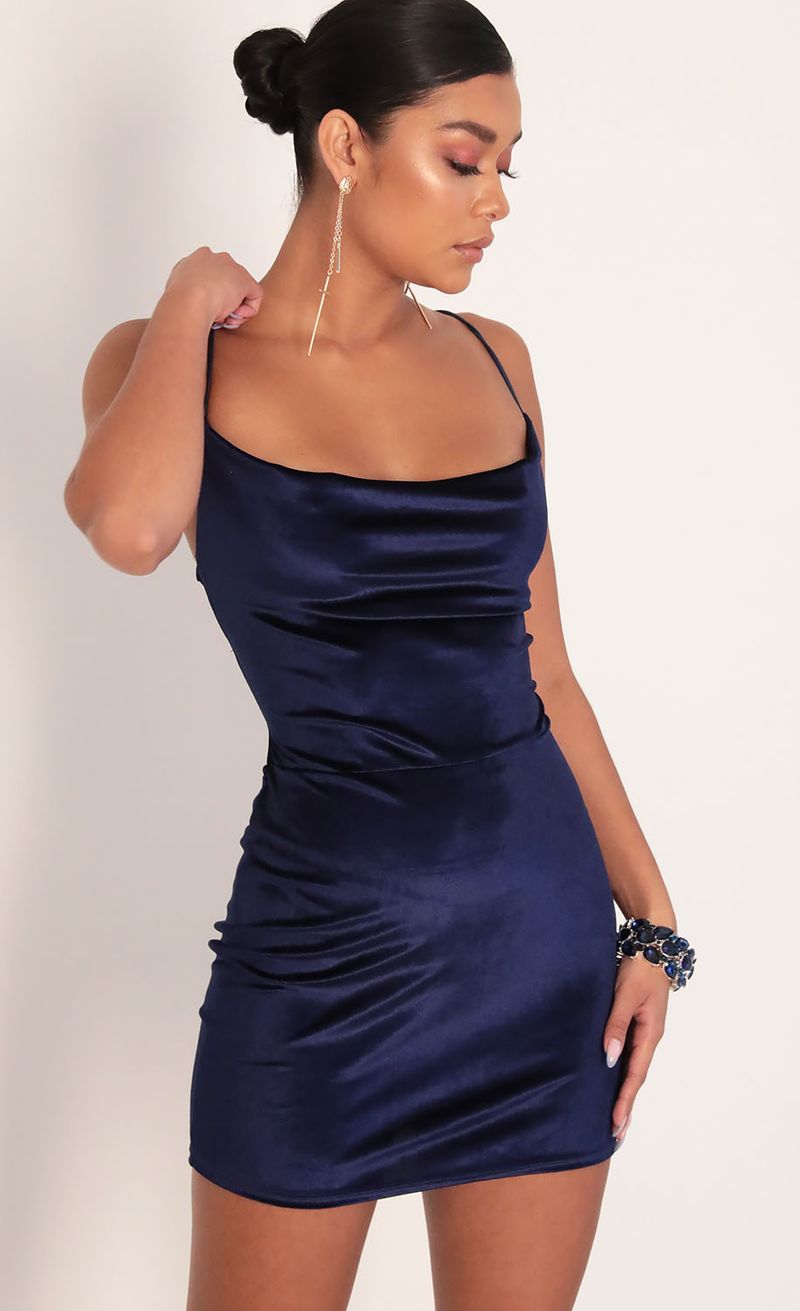 These girls are just picking drop-dead gorgeous dresses for homecoming, they seem perfect and are made to match each individual person. With these dresses, it's clear that sophomores and juniors are staying very clear in the middle. They aren't going all out because it's not their first or last dance, but not too little which gives them the perfect amount of "wow factor" for this special occasion.
What are guys wearing?
Now that the ladies have explained what they're wearing, what are most, if not all guys gonna wear on homecoming night? Let's hope the boys are going to look just as good as the girls. This is what the boys said they are going to wear. 
"I am wearing like a white button-up with black pants with blazers."- Victor Palma (9)
"Maybe like a button-up and dress pants with a necklace on and maybe like dress shoes I don't know something cool."-Eric Truong (9)
"So its black pants and a grey button-up long sleeve and then a navy blue bowtie that matches my girlfriend's dress and some vans."-  Brody Sheperd (10)
"Black dress pants and a black dress shirt."- Sophomore 
"I'm gonna wear slacks a white button-up shirt a tie and a black jacket."- Landon Cartwright (11)
"Maybe a white dress shirt with a tie and black dress pants."- Senior
"You know me a suit I'm gonna be the most handsome one at homecoming." Connor McCluer (9)
There is an obvious pattern with the guy's side of choices for outfits. It's simple, classic, and timeless. You can never go wrong with a simple look for a fancy occasion. Regardless of grades, boys' apparel stays timeless whereas there are different styles in each grade for girls.
It's evidently clear that everyone will look amazing on homecoming regardless of grades and despite the differences in their apparel. It will truly be a night to remember.