The Damage Kanye West has Caused to his Career
Kanye West, recently known as Ye, has lost an enormous amount of partnerships with fashion houses and corporations following his various antisemitic and controversial comments. Some of these businesses include Adidas, Gap, and Balenciaga. Now people are wondering what should happen to his career after all his disputed actions. Financial fallout soon occurred to Kanye West shortly after his antisemitic comments and distasteful behavior.
When West released his debut album "The College Dropout" in 2004, he became a critically praised artist worldwide. According to Billboard, he had 10 number-one albums and countless hits. However, due to all of his pessimistic actions and horrible behavior, all of this is at tremendous risk.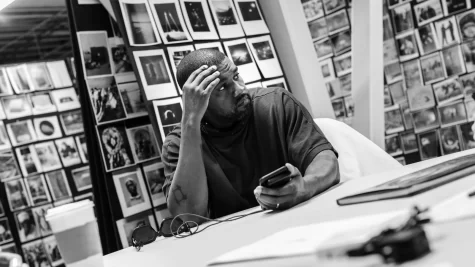 In recent weeks, West received intense backlash and suffered controversy when he wore a "White Lives Matter" t-shirt. In addition to this action, he also posted a series of threatening tweets against Jewish people. This caused and resulted in numerous entertainment, fashion companies, retailers, and social media platforms dropping and abandoning Ye. However, what does this all mean for his career?
One of the biggest record companies in the world, Universal Music Group, ended its relationship with Ye in 2021 and stated that "there's no place for antisemitism in society." UMG stated to CNN business, "Def Jam's relationship with Ye as a recording artist, Def Jam's partnership with the GOOD Music label venture, and Ye's merchandise agreement with Bravado all ended in 2021." To add to his statement, UMG also stated, "we are deeply committed to combating antisemitism and every other form of prejudice." The University of Miami's Frost School of Music's professor of music industry studies, Serona Elton, thinks that West's career must be broken into two parts. Elton stated, "What happens with his existing music in the marketplace? And what happens with any new music he might create?" Serona continued on to say, "Certainly, there will be people who have changed the way they feel about him, and their minds will be made up from now on. But there will be others, who either are uninformed about the situation or simply don't care about his views, that will choose to focus solely on his artistry." Some of Kanye West's previous fans have already stopped listening to his music.
Between October 13 and 20, streams of West's songs decreased by 23% in the United States and by 13% for airplay, according to data by Variety. Due to these events, some have asked if Ye's songs will be banned in the future by streaming services, such as Spotify (SPOT) and Apple Music (AAPL). Serona Elton continued on to state, "I think music services are generally not in the business of assessing the moral standing of the artist." An example is R. Kelly not having on of his music removed from any streaming platforms, even when he was convicted of multiple child pornography charges.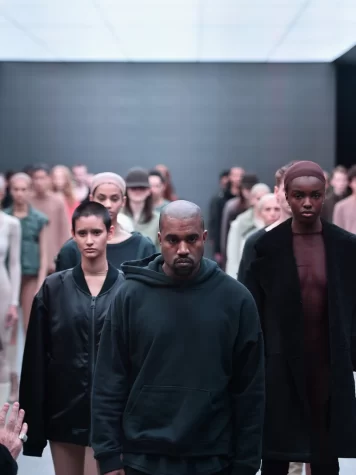 From my perspective, I believe that Ye deserved to have such a tremendous financial fallout. However, I also believe West deserves another chance. I think he should make a thorough and long apology for his antisemitic comments and horrid behavior. Once he apologizes, I think he should take a tremendously long break from the industry and fix his relationships with his wife and family.