Drag Bans in the US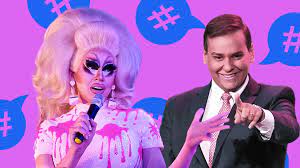 Since the beginning of 2023, United States Republican politicians have tried to emplace laws restricting drag. As a result, about eight states have had legislators who have introduced legislation restricting shows. These eight states are Arizona, Arkansas, Missouri, Nebraska, South Carolina, Tennessee, Texas, and West Virginia. And a total of 14 bills were proposed across the states. Most statements entail prohibiting drag shows on public property or in areas where children would see. So far, Tennessee has been the first state to ban drag shows explicitly. Though drag has been around for centuries, the attempt to deny it is insane.
  On Thursday afternoon, Tennessee Governor Bill Lee signed a bill to ban drag in public spaces and areas where a child could see. Some other states are also trying to pass bills similar to the Tennessee bill. George Santos is the US representative for New York's 3rd congressional district. He is currently receiving backlash after opening talking about drag and how it is "inappropriate." Yet pictures have recently resurfaced of him in the past dressing up in total drag and even competing in a drag competition; he denies that he was in pain in an angry tweet, saying, "The media continues to make outrageous claims about my life while I am working to deliver results." He also spoke to the media, saying, "The most recent obsession from the media claiming that I am a drag Queen or 'performed' as a drag Queen is categorically false. The media, though, is not backing down and is continuing to ask questions and confront George.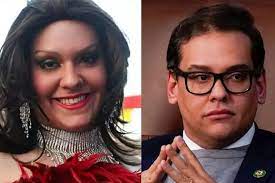 On January 21, 2023 afternoon Santos was followed by reporters and journalists at LaGuardia airport and was asked multiple questions:
Reporter: "Were you ever a drag queen."
George Santos: .." I was not a drag queen in Brazil. I was young and having fun at a festival."
He claims he was having fun, yet he is trying to ban this fun for others.
As of April 19, 2023, Florida lawmakers passed a bill critics say restricts drag. More specifically, the bill entails that pain shows at businesses welcoming children are about to be effectively banned in Florida. The House sent Gov. Ron DeSantis a bill prohibiting children from an adult live performance; though there has not been an official follow-up, we await to see what will happen. This subject is never ending, and people will continue to restrict drag while others will try to fight for their rights to express themselves freely.
Many celebrities and famous public figures have spoken up about these bills trying to ban drag. One celebrity who has spoken up about what is going on is Rupaul, a renowned drag queen. He said in an interview with the Los Angles Times that the ban on drag is" A classic distraction technique, distracting us away from the real issues that they were voted into office to focus on: jobs, healthcare, keeping our children safe from harm at their school," RuPaul said. This iconic figure stated, "Drag queens are the Marines of the queer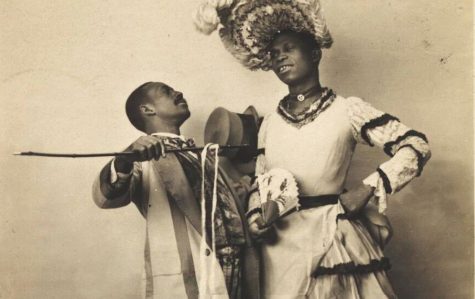 movement." I wholeheartedly agree with this. Dating back to the 1870s, drag has been around either secretly or even sometimes publicly. Men or women would constantly dress in drag back then for entertainment in plays, a joy that is what is used now. It is heartbreaking to think they could ban drag, but we shall continue to prevail.