Did Someone Say Mama Odie!!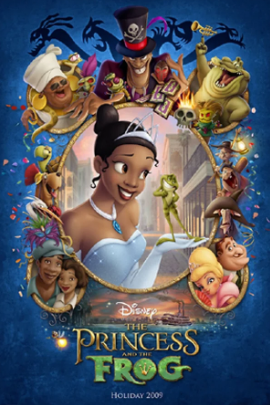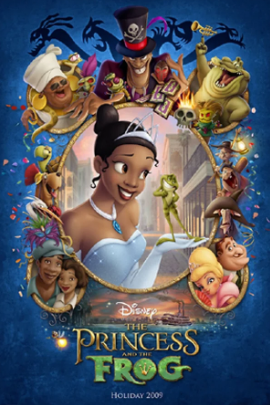 Did someone say, Mama Odie? "Princess And The Frogs" Mama Odie played such an influential role in making this famously liked Disney movie. She has inspired all she encountered by guiding Tiana, Ray, and Prince Naveen through the Bayou. As a result, the Walt Disney Company opted to replace the well-known Splash Mountain rollercoaster with a "Princess and the Frog" attraction to promote more inclusivity. The new attraction's plot, according to Disney, will pick up after the movie "Princess and the Frog" 's final kiss as visitors journey with Princess Tiana and Louis on a musical journey "featuring some of the powerful music from the film – as they prepare for their first-ever Mardi Gras performance." Knowing all that M.O. stood for and the joy she brought to people worldwide, she is genuinely one of Disney's most influential leaders and fashionistas. When Tiana and Naveen almost do not see a way out of their Frog bodies, Mama Odie comes to the rescue. She is the fairy godmother that no one would have expected to come to be in Disney. However, guests will encounter more than Mama Odie from Disney's 2009 animated film on the way to Tiana's Bayou Adventure. Disney Parks have also revealed that the attraction would feature Princess Tiana, Prince Naveen, Mama Odie, Louis, Eudora, Charlotte, "Big Daddy," the King and Queen of Macedonia, and Prince Ralphie.
Along with the returning cast members partaking in the attraction at Disney, there will also be some new members added to the ride; to be determined who exactly will be added to the scene. The attraction's storyline will take place in her restaurant, portraying what life is like after Tiana's Place is opened; also what her married life is like with her Prince Naveen. According to Disney, they claim that the ride's storyline will insist on Tiana wanting to host a sizable Mardi Gras celebration to say "thank you" to her family, friends, and the community as a whole for their support. Unfortunately, things do not proceed as expected, so Tiana requests that the Guests gather at Tiana's Foods so that they may assist her in finding the missing component. Beignets will be a component of the attraction, according to a recent post on the Disney Parks Blog: "The alluring scent of beignets being prepared for the party will be part of the attraction queue!" Tiana's Bayou Adventure, a brand-new attraction, will debut in 2024 at Walt Disney World Resort in Florida and Disneyland Resort in California. Did they have kids? Did Naveen partake in a band? Did Louis join him as well? Did Tiana's Place fall under? We do not know, and we will have to wait to see what Disney has come up with as far as the plot of the attraction story of the infamous "Princess And The Frog" and what a wait that will be to witness and experience the first ever African American Disney Princess ride at Disneyland!