"Speak Now" about Taylor Swift's New Announcement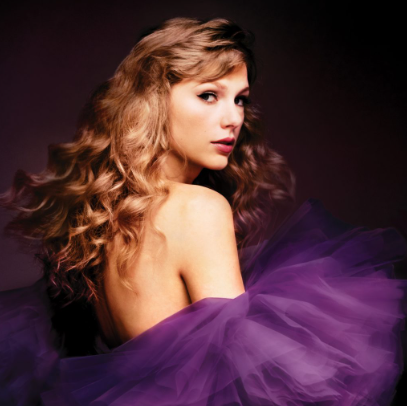 On Friday night, May 6th, 2023, Taylor Swift was delighted to announce the new recording of her album "Speak Now" coming out July 7, 2023. "It fills me with such pride and joy to announce that my version of Speak Now will be out July 7," stated Swift. Lighting up the night in her hometown, where her music career set off while performing in the Nashville show at Nissan Stadium, the singer announced this new release as the big screens portrayed the image of the updated album cover with "Sparks Fly" as a surprise song. "I think rather than me speaking about it," she stated, "I thought I would show you, so if you would direct your attention to the big screens," and in moments, the city lit up a bright purple color, almost creating a haze of lavender, on the famous "dear' John Sigenthaler pedestrian bridge that goes over the Cumberland River.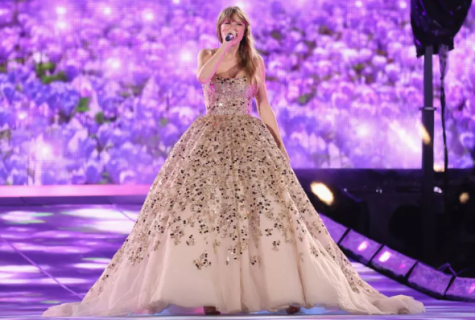 The album, first released in 2010, was written by Swift when she was 18-20. Now at 33, her eyes shining beautifully, she exclaimed, "I love this album because it tells a tale of growing up, flailing, flying and crashing…and living to speak about it". Following along, "The songs that came from this time in my life were marked by their brutal honesty, unfiltered diaristic confessions and wild wistfulness." This comes as better than revenge for Taylor since she is reclaiming her songwriting title. It is known by many of the artist's fans that she is the Mastermind when it comes to teasing new music, and the artist herself takes pride in that. "It's my love language with you- I plot, I scheme, I plan, and I get to tell you about it." The night of her Nashville concert, it was speculated that the artist was planning something as attending fans of "The Eras Tour," noticed the light-up wristbands given would light up purple, which they believed to represent the color of the "Speak Now" album. Upon this announcement, people began connecting the dots she had hinted at before people could have guessed. Three music videos were released for her Midnights album, all featuring Koi Fish. Noticing this, there were suspicions as to what this could be hinting at. It was only until the night the news was shared that the dots were connecting. It was discovered that July 7 is National Koi fish day. If this were a movie, the ratings would be through the roof for these unexpected plot twists. Shortly after the concert ended, an official post was released on social media with more information about what was expected and a heartfelt message from the artist herself.
Along with the re-recording of the album, there will also be four new songs that have yet to be revealed. Until then, it can be expected that more hints will be sprinkled until the release date. This statement by Swift only proves she has some crazy Mean talents and never fails to disappoint.