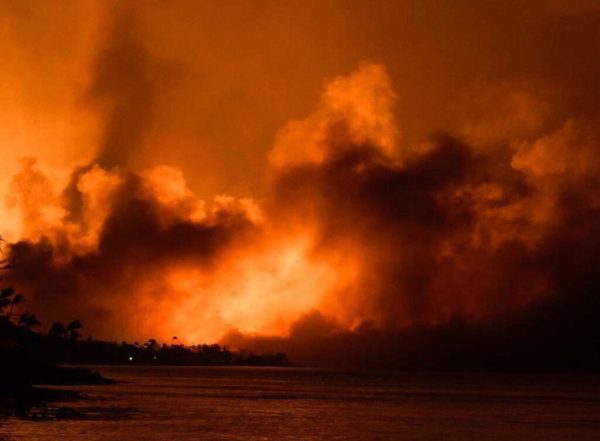 On Tuesday, a fire was sparked in Hawaii on the island of Maui and quickly grew into a devastating wildfire. The magnitude of the fires across Maui resulted from dry conditions, the current drought, and strong winds from Hurricane Dora. Entire cities have been destroyed, most notably the historic town of Lahaina, known as the royal capital of Hawaii. 
This week in Maui, small brush fires have been emerging throughout the island, but on Tuesday night, they turned into much more. However, the cause of the fire has yet to be determined. Even so, the fire quickly picked up and spread through the island because of the high winds from coastal hurricane Dora and a high humidity index. The fire is most prominent on the west side of Maui. It typically gets the least amount of rain and higher temperatures. Hawaii is in a state emergency, and the national guard has been deployed to help with the efforts. Thursday evening, the death toll is fifty-three, and thousands have been displaced. The central fire in Lahaina is now eighty percent. Contained. The death toll is estimated to surpass sixty people as search and rescue continue to be conducted as rescuers can move into parts of the island previously obstructed by fires. The search for remains is expected to take days to weeks, and identification of remains even longer. Families could wait months to hear about their loved ones, which is even more painful than losing their homes and lives. Because Hawaii is an island and ports have been destroyed, it has been increasingly difficult to get relief efforts to the island.
The worst of the fires have been recorded in the royal capital of Hawaii, Lahaina. The town is regarded as a historical city having structures dating back to the 1700s, but now they have almost all been destroyed, and thousands of people have lost their homes. It said that at least 1700 buildings had been lost to the fire, and houses were burnt to ashes within minutes of the fire spreading to them. The fire was intense and so hot that residents resorted to running into the ocean to escape it and were later rescued by the coast guard.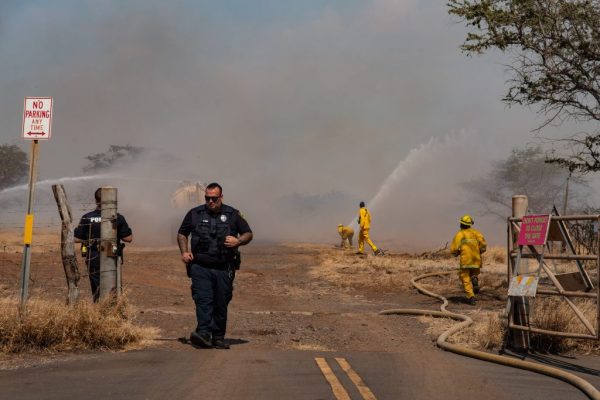 Though the fire is expected to die down because of Hurricane Dora's movement away from the islands, considerable damage has already been done. There are so many displaced citizens that the government has asked families for extra room to house displaced people from the fires. This fire could be the worst national wildfire in Hawaii since a tsunami that killed sixty-one people in 1960. 
New information is constantly rolling in as drones capture footage of the island and firefighters contain the fire. Regardless of the constant updates, this is one of the worst disasters Hawaii and its residents have faced in years. Many people in surrounding cities are helping displaced residents find a place to stay for at least a little while.